The Flu Is NOT A Season
By Rosanne Lindsay, Naturopath
Between the months of December to February, the Centers for Disease Control and Prevention (CDC) declare "Peak Season" for the flu, a time to get a flu vaccine. However, flu is not a season. And the flu vaccine is more like baseball.
How The Flu Vaccine is Like Baseball
What is worse than a batting average of .290? That would be the effectiveness of the 2019 flu vaccine, dubbed to be "the second lowest rate since 2014."  "The experts" claim the 2019 flu vaccine has 29% the effectiveness of last year's vaccine.  Put on your thinking caps and realize that the effectiveness of last year's vaccine was dubbed to be only 29%.  What is 29% of 29%? 8.41%!  That is what you agree to as the best defense against the flu virus!  See this graph for a short history of effectiveness.
Widget not in any sidebars
Even though the flu vaccine effectiveness is "low," the CDC still recommends getting it "now and early." But to cover all bases, they also recommend what natural healers have recommended since the time of Hippocrates (450 B.C.E.), and that is to boost the immune system with: 1) nutritious meals, 2) low sugar intake, 3) 7-8 hours of sleep, 4) stress management, such as prayer, meditation, yoga, belly breathing, 5) vitamin supplements, 6) herbs, such as Echinacea.  Throw it all in the game to be sure that the 2019 flu vaccine will work!
History of Flu Vax Effectiveness
In 2015, Enterovirus D68 was a top story for its damaging effect on children. In 2014, CDC "confirmed a total of 1,116 people in 47 states and the District of Columbia" with respiratory illness caused by EV-D68 and one confirmed death. To pump up the volume, the CDC calls it "Non-Polio Enterovirus Infection" to describe features similar to polio in the most sensitive children who develop paralysis in the arms and legs. As these alpha-numeric infections seem to show up on the cusp of back-to-school shots in children, are vaccine contaminants to blame? Why are the nucleic acids and proteins patented for these enteroviruses?
Government officials have long used their standing to convince the masses to inject known viruses and toxins into their bodies in the name of "health and safety"  (e.g., mercury, aluminum, phenol, formaldehyde, aborted fetal tissue cells, animal cancer cells, viruses, among other nasties), all the while knowing that:
vaccines lower immune system integrity, while childhood diseases are vital to building immunity.
there are no studies showing that the flu vaccine (or any vaccine) prevents transmission of the flu virus.
the paralytic symptoms of Guillain-Barré Syndrome are known side effects listed on the flu vaccine package insert.
polio-free does not mean paralysis-free as India and other countries are finding when using the oral polio vaccine.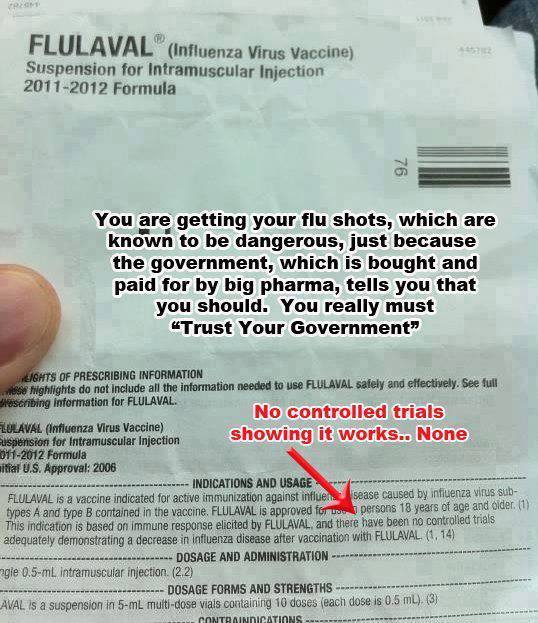 When "Expert Opinion," Contradicts Package Inserts?
Do a little digging and you'll discover that children who receive the flu vaccine are at three times the risk for hospitalization for flu, this according to the American Thoracic Society. Vaccinated children are two to five times more likely to be diagnosed with a disease than unvaccinated children. And infant mortality rates regress when fewer vaccines are given.
The World Fact Book lists countries by mortality rate (IMR) under the age of 1. Of all developed countries, those that give the most vaccines have the highest IMR. The U.S. ranks lower than Bosnia, Serbia, and Croatia in infant mortality rate at number 169 out of 224.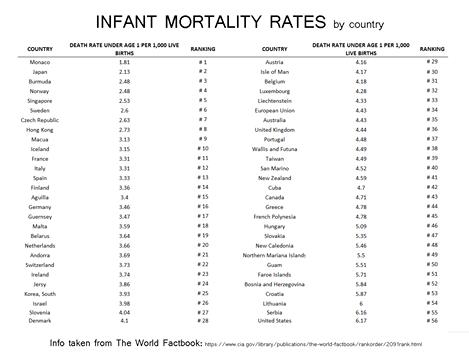 Contraindications and Conflicts of Interest
It is strangely ironic that the same government agencies promoting the flu vaccine and its associated toxins fail to acknowledge the stream of annual reports showing increasing government pay-outs in the Vaccine Court to victims crippled by the flu vaccine. In 2015, the U.S. Vax Court saw a 400% increase in vaccine injury payouts, with the flu shot winning top honors. In 2018, the Department of Justice admitted the flu shot is the most dangerous vaccine in America today.
The new high-dose Fluzone super vaccine is now advertised for the elderly. Of course, the only study that shows a benefit comes from the pharmaceutical company that sponsors it. See study from Sanofi Pasteur. See also the Fluzone package insert. Conflict of interest?
See: The Lost Book of Remedies
It is a blatant conflict of interest that the CDC collaborates with medical schools and clinics as financial partners alongside the liability-free pharmaceutical industry. Then, there are the published medical journal studies that clearly show the flu vaccine is not only ineffective but harmful. In a world where science is king, those in charge seem to ignore their own data:
Under new terminology, the flu and pneumoccocal vaccines are now called "biogenics." If you sign the consent form for surgery or patient care, you also consent to "biogenics," and the flu vaccine. Learn how to protect yourself by opting out.
As hospitals in the U.S. continue to force staff to "get the jab" or forfeit their job, it is becoming increasingly clear that fear-based threats do not stand against scientific scrutiny. At the same time, public health agencies, now becoming militaristic in their effort to mandate vaccines for "prevention," ignore the growing number of sick kids who are suffering from the very prevention they promote. This is a perfect time to question authority and falsehoods that cause harm. Is the CDC really masquerading as the Centers for Disease Creation and Promotion? Is Disease the new health?
In 2019, more nurses are willing to refuse the annual flu shot to preserve their health, even if they lose their jobs, as they did in Albany, NY. Wearing a mask is no longer an option in hospitals that must meet quotas for insurance company compliance and reimbursements. However, if more people use their voice to say NO more, and withdraw consent, then true healing of a sick nation can begin.
Let The Healing Begin
For a self-healing guide to prevention and reversal of the flu, see my article, Andrographis Instead of the flu shot.
There is always a choice. You can choose to gather all the information you at your disposal. You can choose to rest and take it easy when faced with the flu. You can choose to boost immunity with natural foods, herbs, and homeopathy. But you must act on your choice, and not sit idle. The best defenses against viruses, while protecting healthy cells, have been the age old remedies, common sense, and your own immune system.
Three things cannot be long hidden: the sun, the moon, and the truth.
There are only four seasons in nature, none of which are a Flu Season. Colds and flus allow the body to strengthen itself. The immune system develops through its multi-layer interactions with stimuli in its internal and external environments. Babies first receive immune protection from their mother's milk, as nature intended since the dawn of time. Why fear the body's innate wisdom to heal itself when evidence clearly shows there is much more to fear from the flu shot?
---
Rosanne Lindsay, ND, is a Naturopath, independent thinker, earth keeper, writer, and author of the books The Nature of Healing, Heal the Body, Heal the Planet and  Free Your Voice, Heal Your Thyroid, Reverse Thyroid Disease Naturally.  Find her on Facebook at Natureofhealing. Consult with her (Skype or Zoom consults available) at natureofhealing.org. Subscribe to her blog at https://www.natureofhealing.org/blog/.
Subscribe for natural health news to your inbox. Follow Natural Blaze on YouTube, Twitter and Facebook.