The Flu is NOT a Season
Each "flu season," the Centers for Disease Control and Prevention (CDC) ramps up the fear factor to warn people of the impending new viruses that naturally circulate in the population. They create a flu vaccine based on their best guess; no science necessary.
This year, Enterovirus D68 is a top story for its damaging effect on children. Since last summer (2014) CDC "confirmed a total of 1,116 people in 47 states and the District of Columbia" with respiratory illness caused by EV-D68 and one confirmed death. To pump up the volume, the CDC now calls it "Non-Polio Enterovirus Infection" to describe features similar to polio in the most sensitive children who develop paralysis in the arms and legs. As these new alpha-numeric infections seem to show up on the cusp of back-to-school shots in children, are vaccine contaminants to blame?
Government officials have long used their standing to convince the masses to inject known toxins into their bodies in the name of "health and safety" (e.g., mercury, aluminum, phenol, formaldehyde, aborted fetal tissue cells, animal cancer cells, among other nasties), all the while knowing that: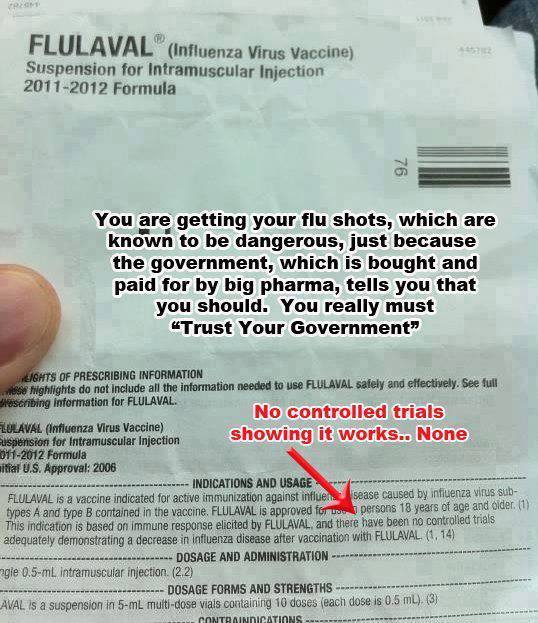 What happens when "expert opinion," contradicts package inserts? Do a little digging and you'll discover that children who receive the flu vaccine are at three times the risk for hospitalization for flu, according to the American Thoracic Society. Vaccinated children are two to five times more likely to be diagnosed with a disease than unvaccinated children. And infant mortality rates regress when fewer vaccines are given.
The World Fact Book lists countries by mortality rate (IMR) under the age of 1. Of all developed countries, those that give the most vaccines have the highest IMR. The U.S. ranks lower than Bosnia, Serbia, and Croatia in infant mortality rate at number 169 out of 224.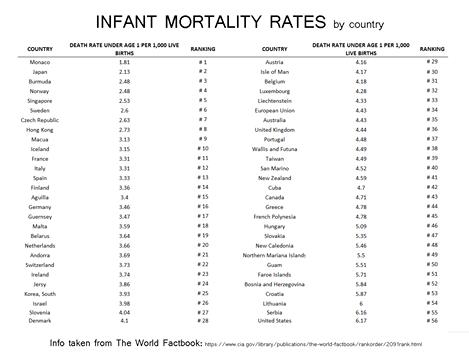 Contraindications
It is strangely ironic that the same government agencies promoting the flu vaccine and its associated toxins fail to acknowledge the stream of annual reports showing government pay-outs to victims crippled by the flu vaccine. It is also a conflict of interest that the CDC, and medical schools and clinics, are financial partners of the liability-free pharmaceutical industry. Then there are the published medical journal studies that clearly show the flu vaccine is not only ineffective but harmful. In a world where science is king, those in charge seem to ignore their own data:

As hospitals in the United States continue to force staff to "get the jab" or forfeit their job, it is becoming increasingly clear that fear-based threats do not stand against scientific scrutiny. At the same time, public health agencies, now becoming militaristic in their effort to mandate vaccines for "prevention," ignore the growing number of sick kids who are suffering from the very prevention they promote. This is a perfect time to question authority and falsehoods that cause harm. Is the CDC really masquerading as the Centers for Disease Creation and Promotion? If enough people use their voice to say NO more, and withdraw consent, the healing of a sick nation can begin.
There is always a choice. You can choose to gather all the information you are not told. You can choose to rest and take it easy when faced with the flu. You can choose to boost immunity with natural foods, herbal supplements, and homeopathy. The best defenses against viruses, while protecting healthy cells, have been the age old remedies of iodine and colloidal silver.
There are only four seasons in nature, none of which include a flu season. Colds and flus allow the body to strengthen itself. The immune system develops through its multi-layer interactions with stimuli in its internal and external environments. Babies first receive immune protection from their mother's milk, as nature intended since the dawn of time. Why fear the body's innate wisdom to heal itself when evidence clearly shows there is much more to fear from the flu shot?
See Fluzone package insert for 2015.
Rosanne Lindsay, ND, is a Naturopath, independent thinker, earth keeper, writer, and author of the book, The Nature of Healing, Heal the Body, Heal the Planet. Find her posts on Facebook at Nature of Healing and her blog at natureofhealing.org