Dozens of Cats Missing and Traumatized After Hunting Hounds Ripped Through Animal Sanctuary
By Heather Callaghan, Editor
A recent incident in England is a "shot-heard-round-the-world" when it comes to the line where animal exploitation meets animal rescue – and where everything fell apart.
Over five dozen cats were terrorized and displaced from their sanctuary when a hoard of hunting dogs ripped through the place in hot pursuit of a fox and deer. Hunting horns can be heard in the background of the harrowing footage that the rescuers took while trying to stave off the dogs from the 130 cats that live in the shelter full time.
SEE: Horrific Footage Shows Bull Killing Itself After Crowd Sets It On Fire
Sadly, many of them are still missing.
According to Independent UK:
A whole pack of hunting hounds in pursuit of both a fox and deer thundered through an animal sanctuary, displacing more than 60 terrified animals during their evening feed.

The pack of hounds tore through the Celia Hammond Animal Trust, which provides shelter for 130 rescued animals, many of which are unwell and or in the later years of life and difficult to rehome.

The shelter mainly cares for cats, 60 of which fled the chaotic scene as volunteers and police both battled to chase the pack of hounds away from the cats on Monday.

The charity sanctuary in Hastings, Sussex, is still missing many of its animals that are believed to have fled into nearby woods to escape the hunt.
This animal sanctuary is in rural acreage, where the cats can roam free, away from traffic but safe from the elements. Sixty of them were missing after the incident, and while some of them returned, many of them are still out there with some feared dead. Volunteers spent the entire night searching for their feline residents in the pouring rain.
Volunteers said that while the cats were eating, suddenly there were "dogs running everywhere, completely out of control", and cats "fleeing in all directions".
Celia Hammond, who runs the shelter, said, "It looked like a whole pack of hounds had split into two – Half of them went after a fox, and half after a deer. And then they were coming into the sanctuary from all different areas – they've got their horns, they were in full cry. They were after the fox and after the deer."
She added,
If anything has happened to any of my animals, there will be hell to pay.

We don't know what's happened to them. It's absolutely outrageous – I'm so angry, I'm so upset…

We bring these cats down to what's supposed to be a sanctuary, where they're supposed to be safe.

If they've got health problems or they're old and a bit doddery, we keep them here safely. For this to happen in the place where they're supposed to be safe – we just feel violated.
She also added that volunteers said that members of the hunt offered them money to assist with the hunt.
The police were called to assist removal of the dogs, and checked to see if any offence had been committed. "The huntmaster apologized to the property owner, and there has been no report of any injury or damage or of any criminal offence being committed," a police spokesperson said.
SEE: Plants And Animals Don't Have A Voice, Let Us Be Theirs
Hammond argues that finding the missing and potentially injured cats is first priority – before even lodging a complaint.
Independent unearthed this interesting coincidence:
Last year, a member of the same hunt was filmed whipping an animal rights activist during a fox hunt and launching a foul-mouthed rant at them. It is also not the first time hunters have disrupted an animal sanctuary – in August, a Somerset and Devon hunt chased a stag through a shelter.

A spokesperson for the hunt involved confirmed that its dogs had been involved in the incident, though said that it was "not aware of any missing animals or injuries" and that only a few dogs had veered off their course.

An elite looking hunter whips an activist with a horse whip
Spokespeople for the hunt emphasized repeatedly that dogs were following a trail elsewhere but "a few" had found their way into the sanctuary and also that "the hunt is not aware of any missing animals or of any injuries caused during this unfortunate incident."​
Maybe a recent UK vote that "animals can't feel pain or emotions" has something to do with the numb reaction toward vulnerable animals. Commenters on the article appear to have had enough with this traditional "sport."
Also see:US Government Gearing Up To Slaughter 90,000 Wild Horses
---
This article (Dozens of Cats Missing and Traumatized After Hunting Hounds Ripped Through Animal Sanctuary) was created by and appeared first at Natural Blaze. It can be reshared with attribution but MUST include link to homepage, bio, intact links and this message.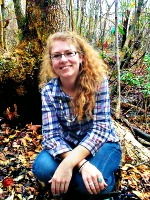 Heather Callaghan is a Health Mentor, Energy Healer, writer, speaker and food freedom advocate. She is the Editor and co-founder of NaturalBlaze as well as a certified Self-Referencing IITM Practitioner.
Get a nifty FREE eBook – Like at  Facebook, Twitter and Instagram.