Sessions Goes After "Dangerous" Marijuana, Grants Opioid Maker Rights to Synthetic THC
By Heather Callaghan, Editor
Here is a tragic joke: Why is synthetic THC deemed safe but natural marijuana is considered dangerous? Punchline: Because the government said so.
It would be funny, if this new nightmare scenario weren't true and if the "war on drugs" didn't result in the death and imprisonment of innocent people. Or, the denial of medical rights to people in severe pain. Or the assurance that those dependent on deadly opioids stay that way.
Last week we reported that the Federal Government just ended its leniency toward states' rights for medical marijuana. Attorney General Jeff Sessions overturned a previous memo that granted federal leniency toward states' marijuana rights. The statement last Thursday said, "today's memo on federal marijuana enforcement simply directs all U.S. Attorneys to use previously established prosecutorial principles that provide them all the necessary tools to disrupt criminal organizations, tackle the growing drug crisis, and thwart violent crime across our country."
Widget not in any sidebars
He is, in effect, releasing the federal attack hounds. But it gets worse – while Sessions is rabid with his policy toward the marijuana plant, his DEA has just granted a Pharma fentanyl maker a partial monopoly over the sale of synthetic TCH – made to mimic cannabis exactly.
According to Free Thought Project:
Revealing the sheer hypocrisy and criminality of Sessions' move—which vowed to uphold the archaic and despotic Controlled Substances Act of 1970 that prohibits the cultivation, distribution, and possession of marijuana—Sessions' DEA granted a company a monopoly on the sale of the synthetic form of the plant which contains the exact properties of cannabis.

The active ingredient in cannabis, THC, remains classified as a Schedule 1 drug—meaning the government claims it is dangerous, addictive, and has no medical value. Coincidentally, over the Thanksgiving holiday, the DoJ's Drug Enforcement Administration granted Insys Therapeutics—a rogue pharmaceutical company rife with corruption—a Schedule II classification on their synthetic form of THC, Dronabinol.

Instead of allowing people to use a natural form of a plant that can cure them, Jeff Sessions will use taxpayer dollars to continue cannabis prohibition while his DEA grants a monopoly on the exact same substance—only synthetic—to Insys.

For those who don't know, Insys has become notorious over the last two years after six former executives and managers were arrested on charges that they engaged in a nationwide scheme to bribe doctors to prescribe a drug containing the opioid fentanyl. Now this same group of dangerous drug peddlers is being given a partial national monopoly on the sale of legal THC, by the group who claims to protect Americans from drugs.
It's frustrating enough that the government's perception on marijuana is only contingent on how it benefits them and their chosen corporate darlings. But it's also insulting to everyone's intelligence that their response to this safety disparity goes like this, according to VICE:
The DEA notes that FDA-approved products of oral solutions containing dronabinol [THC] have an approved medical use, whereas marijuana does not have an approved medical use and therefore remains in Schedule I.
Translation: "Because we said so."
The revolving door between the government and Big Pharma and the revolving door between the government and the privatized prison complex has just reached officially insane levels.
Please sound off below!
---
This article (Sessions Goes After "Dangerous" Marijuana, Grants Opioid Maker Rights to Synthetic THC) was created by and appeared first at Natural Blaze. It can be reshared with attribution but MUST include link to homepage, bio, intact links and this message.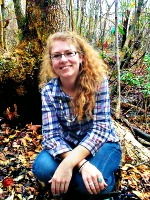 Heather Callaghan is a Health Mentor, Energy Healer, writer, speaker and food freedom advocate. She is the Editor and co-founder of NaturalBlaze as well as a certified Self-Referencing IITM Practitioner.
Get a nifty FREE eBook – Like at  Facebook, Twitter and Instagram.