Practicing Tai Chi Can Slow Parkinson's Disease Symptoms for Years, Study Reveals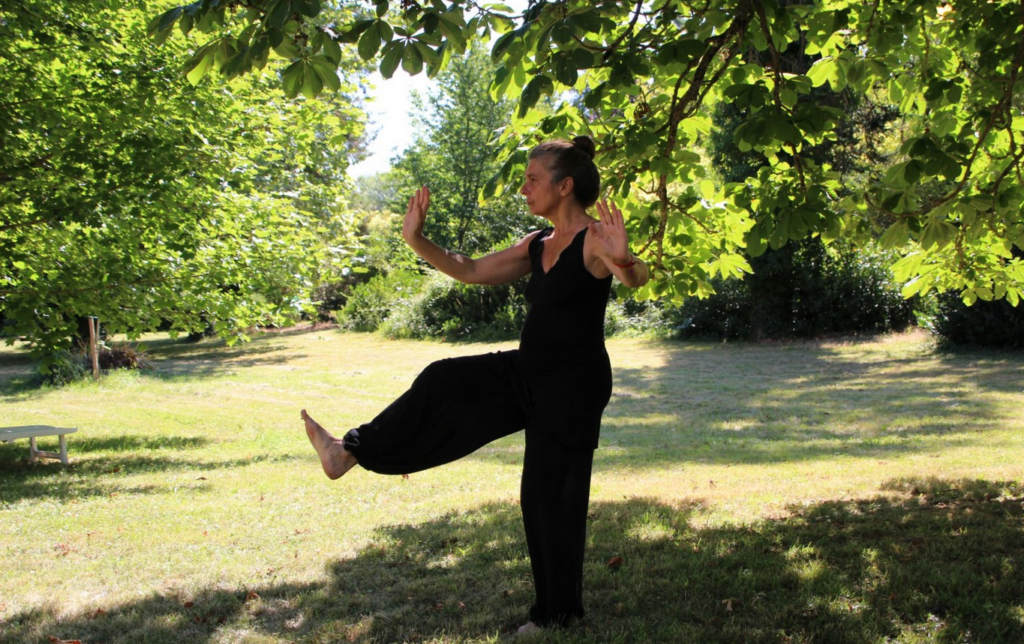 By Study Finds
Tai Chi may help mitigate the symptoms of Parkinson's disease for an extended period, a new study suggests. This traditional Chinese martial art, characterized by sequences of slow, controlled movements, appears to hinder the advancement of the incapacitating condition. According to the findings, Parkinson's patients who practiced Tai Chi also required fewer doses of medications over time.
Parkinson's disease manifests as slowed movement, a resting tremor, and rigid muscles. It is the world's most rapidly expanding neurological condition. By 2030, the number of affected individuals in China alone is expected to approach five million.
Nearly one million people in the United States are living with the disease. While medications can alleviate some symptoms of Parkinson's, they don't address every manifestation. Additionally, there's no current evidence indicating that these drugs halt the disease's progression.
Earlier research indicates that Tai Chi alleviates Parkinson's symptoms in the short term. However, the question remained whether these benefits persisted over a more extended period.
To explore this, researchers observed two Parkinson's patient groups from January 2016 to June 2021. One group, comprising 147 patients, attended Tai Chi classes twice a week, improving their technique. The other group, with 187 patients, received standard care without Tai Chi practice.
Natural Blaze is Google-Free — We Need Your Support
Contribute Just $1 Per Month at Patreon to Aid the Cause of Health Freedom
Researchers evaluated disease severity at the study's outset and subsequently monitored progression and medication needs in November 2019, October 2020, and June 2021. They also tracked the range of movement, autonomic nervous system function, mood, sleep quality, cognition, and the occurrence of complications like involuntary movement, hallucinations, and restless leg syndrome.
The Tai Chi participants experienced reduced disease advancement throughout the study, based on three recognized metrics evaluating symptoms, movement, and stability.
The group practicing Tai Chi saw a lower percentage of participants requiring more medication in 2019 and 2020, with figures at 71 percent and 87.5 percent, respectively, as opposed to the comparison group's 83.5 percent in 2019 and slightly above 96 percent by 2020. Those in the Tai Chi group also exhibited a slower deterioration of cognitive abilities, enhanced sleep, better overall well-being, and encountered fewer health complications.
Researchers say the study participants reported falls, dizziness, and back pain as side-effects. However, these side effects were "significantly lower" in the Tai Chi group. Although 23 participants suffered fractures, these injuries happened during routine activities, and they were less common among the Tai Chi participants.
"Our study has shown that Tai Chi retains the long-term beneficial effect on Parkinson's disease, indicating the potential disease-modifying effects on both motor and non-motor symptoms, especially gait, balance, autonomic symptoms and cognition," says Dr. Li, from the Shanghai Jiao Tong University School of Medicine, in a media release. "Parkinson's disease can worsen motor function and non-motor symptoms progressively with time, resulting in disability and influencing the quality of life. The long-term beneficial effect on the disease could prolong the time without disability, leading to a higher quality of life, a lower burden for caregivers, and less drug usage."
The findings are published in the Journal of Neurology, Neurosurgery, and Psychiatry.
You might also be interested in:
South West News Service writer Stephen Beech contributed to this report.
Source: Study Finds
View StudyFinds's article archive
Image: Unsplash