Amazon Fruit Prevented Obesity in Overfed Mammals
By Heather Callaghan, Editor
Scientists are always looking for the most perfect, most exotic superfood that will do away with our belly fat woes. Have they found the holy grail hiding in the Amazon?
Before we blame all obesity on "overfed" overeaters, it's important to remember that another factor in the obesity epidemic is the uninhibited unleashing of chemicals and other environmental toxicants that industry paid scientists help usher in to the market decades ago.
So, we should look at this new discovery with a healthy skepticism but also as a possible help to battle the bulge, regardless of how it got there.
---
An extract of camu camu–a fruit native to the Amazon–prevents obesity in mice fed a diet rich in sugar and fat, said researchers at Université Laval and the Quebec Heart and Lung Institute Research Centre. The discovery, which was recently published in the scientific journal Gut, suggests that camu camu phytochemicals could play a leading role in the fight against obesity and metabolic disease.


The chemical composition of camu camu is unique in that it contains 20 to 30 times more vitamin C than kiwis and 5 times more polyphenols than blackberries. "We demonstrated the beneficial health effects of polyphenol-rich berries in previous studies," explains André Marette, a professor at Université Laval's Faculty of Medicine and principal investigator for the study.
"That's what gave us the idea to test the effects of camu camu on obesity and metabolic disease."
The researchers fed two groups of mice a diet rich in sugar and fat for eight weeks. Half the mice were given camu camu extract each day. At the end of the experiment, weight gain in camu camu-treated mice was 50% lower than that observed in control mice and was similar to the weight gain of mice consuming a low-sugar, low-fat diet. The researchers believe the anti-obesity effect of camu camu could be explained by an increase in resting metabolism in the mice that received the extract.
The researchers also found that camu camu improved glucose tolerance and insulin sensitivity and reduced the concentration of blood endotoxins and metabolic inflammation.
"All these changes were accompanied by a reshaping of the intestinal microbiota, including a blooming of A. muciniphila and a significant reduction in Lactobacillus bacteria," explains Dr. Marette. Transplantation of intestinal microbiota from the camu camu group to germ-free mice lacking an intestinal microbiota temporarily reproduced similar metabolic effects. "Camu camu thus exerts its positive metabolic effects at least in part through the modulation of the gut microbiota," concludes the researcher.

They now want to examine whether camu camu produces the same metabolic effects in humans and say that the "toxicity of the fruit extract should not pose a problem since it is already commercialized to combat fatigue and stress and stimulate the immune system."
---
Say what??
Is This Just Another Weight Loss Gimmick?
While this is all interesting news, we've seen previous reports of extracts that were skewed for the purposes of weight loss and we wouldn't want to keep that trend going. Remember Garcinia Camboda? Or how about raspberry ketones? And there are so-called gurus in various food websites that hawk superfood products when there are also non-exotic and more reasonably priced foods locally that still have some of the same qualities. Also, extracts may not be as effective as taking something whole. Green tea vs green tea extract is a perfect example. It is far more effective to drink green tea than to ever take green tea extract.
Truth be told, it is the bioflavonoids, antioxidants, polyphenols and anthocyanins of fruits and vegetables (and tea) eaten in whole and in generous quantity that produce a balancing effect on the body. Strawberries, for instance, help regulate insulin response and oranges are linked to a marked decrease in macular degeneration.
Anthocyanins are what make blackberries, blueberries and heirloom potatoes purple. They have also shown clear, anti-obesity effects. Antioxidants keep inflammation down and reverse the effects of aging from free-radicals we are exposed to each day. So while it may look like the vitamin content is low in certain fruits, it is actually these other bio-compounds that work together to produce interesting results in the body.  
What do you think of this news?

This article (Amazon Fruit Prevented Obesity in Overfed Mammals) was created by and appeared first at Natural Blaze. It can be reshared with attribution but MUST include link to homepage, bio, intact links and this message.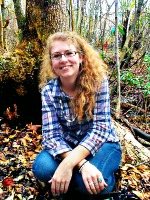 Heather Callaghan is an Energy Healer, consultant, independent researcher/writer, speaker and food & health freedom advocate. She is the Editor and co-founder of NaturalBlaze as well as a certified Self-Referencing IITM Practitioner. She has written over 1,200 articles and wants readers to empower themselves to take back their health!
Get a nifty FREE eBook – Like at  Facebook, Twitter and Instagram.