Tyson Foods Responsible for Chemical Release That Led to Mass Fish Death
By Heather Callaghan, Editor
Tyson Foods – the largest U.S. chicken producer – has pleaded guilty in a chemical incident that led to the deaths of over 100,000 fish.
The Arkansas-based poultry giant has claimed "full responsibility" for accidentally releasing an acidic chemical used in chicken feed that wound up in Monett, Missouri's wastewater treatment system.
In late September, the company landed in federal court in Springfield, Missouri, and pleaded guilty for two criminal charges of violating the Clean Water Act. The charges are from the 2014 incident at its slaughter and processing facility in Monett, Missouri, the DOJ stated.
EcoWatch reports [emphasis added N.B.]:
According to DOJ, one of the ingredients Tyson used in its chicken feed is a liquid food supplement called Alimet, which has a pH level of less than one. A tank that stored the chemical leaked and flowed into a containment area. The company then hired a contractor to remove the substance and take it to the Monett plant. However, the in-house treatment system was not designed to treat the substance. From there, the acidic chemical released into Monett's municipal waste water treatment plant, and killed bacteria used to reduce ammonia in discharges from the treatment plant into a nearby creek, resulting in the death of approximately 108,000 fish.
Tyson will have to pay a $2 million criminal fine and serve two years of probation, the DOJ said. The company must also pay $500,000 to maintain and restore waters in the Monett area, with a focus on Clear Creek and the adjoining waterways.
In September, Tyson said in a public statement that…
We deeply regret the mistake that was made and have taken corrective action to 

make sure it doesn't happen again. We're committed to doing better in all areas of our business, especially when it comes to protecting the environment.
And, they will…by law.
"Tyson's admitted criminal conduct caused significant environmental damage, including a large-scale fish kill," Western District of Missouri Acting U.S. Attorney Tom Larson wrote. "[The] plea agreement not only holds Tyson accountable for its actions in Missouri, but requires the company to take steps to insure compliance with the Clean Water Act at its poultry facilities throughout the United States."
They will now have to have an independent third-party auditor examine all its facilities to make sure it is compliant with the Clean Water Act as well has hazardous waste laws. It will undergo environmental training and be compelled to look at the circumstances that led to the chemical accident.
Alimet is produced by Novus International and is a methionine precursor used in chicken, cattle and aquatic feeds, but the sulphur-smelling compound is extremely low pH and can harm the environment and kill fish at certain concentrations.
---
DISCLAIMER: This article is not intended to provide medical advice, diagnosis or treatment.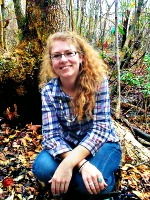 Heather Callaghan is a Health Mentor, writer, speaker and energy medicine practitioner. She is the Editor and co-founder of NaturalBlaze as well as a certified Self-Referencing IITM Practitioner.
Get a nifty FREE eBook – Like at  Facebook, Twitter and Instagram.