Cannabinoids For Cancer Treatment, Journal Supports Changing Federal Schedule
By Heather Callaghan, Editor
A review bemoans the federal classification of cannabis as illicit drugs, because of its potential anti-cancer benefits
When cannabinoids such as those found in marijuana and hemp activate signaling pathways in cancer cells, they can stimulate a cell death, called apoptosis. This can make them a potent tumor fighter.
Cannabinoids have shown strong activity against human tumor tissue grown in animals, but haven't really gone through as much human testing as you might think.
Widget not in any sidebars
The potential use of cannabinoids as anti-tumor drugs and/or to boost the effectiveness of conventional cancer therapies is examined in an article published in the peer-reviewed Journal of Alternative and Complementary Medicine (JACM).
Mary Ann Liebert, Inc./Genetic Engineering News reports:
In "A Review of the Therapeutic Antitumor Potential of Cannabinoids," coauthors Višnja Bogdanovi? and Jasminka Mrdjanovi?, Oncology Institute of Vojvodina (Sremska Kamenica, Serbia), and Ivana Borišev, University of Novi Sad (Serbia) present the results of a detailed survey of the medical and scientific literature focused on the effects of cannabinoids on signaling pathways involved in tumor cell proliferation and death. The researchers review the mechanisms of anticancer activity of cannabinoids, discuss the similarities and differences between exogenous (plant-derived) and endogenous cannabinoids, report on the clinical studies conducted to date to assess the anti-tumor effects of these compounds, and consider the possible adjuvant properties of cannabinoids in cancer treatment.

"Although medical cannabis is well-supported in the literature for symptom reduction from cancer treatment or the disease itself, there are many claims that cannabis can treat cancer itself," says Leslie Mendoza Temple, MD, ABOIM, University of Chicago Pritzker School of Medicine and Medical Director, Integrative Medicine Program. "So far, this is based on only a handful of small human studies, anecdote, or laboratory research."
"This article nicely summarizes some of the work done in the lab for an understanding of cannabis' potential anti-cancer mechanisms, while pointing to the paucity of human trials." Dr. Temple added.
Federal rescheduling of cannabis is critical so we can study its effects in humans and determine cannabis' direct or indirect effects on cancer cells.
The JACM Editor-in-Chief John Weeks, of Seattle, WA noted that the value of the review…
…is describing the evidence landscape that is generating claims for this very political herb.

The evidence supports freeing researchers to provide us with more answers.
So, when the body of science says there is not enough human trial evidence of cannabinoids to treat or compliment cancer treatments, let's be mindful that federal laws interrupt the scientific process.
What better reason to end the War on Drugs…
Share this news!
---
*All emphasis added – Image via WC
DISCLAIMER: This article is not intended to provide medical advice, diagnosis or treatment.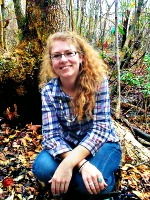 Heather Callaghan is a Health Mentor, writer, speaker and energy medicine practitioner. She is the Editor and co-founder of NaturalBlaze as well as a certified Self-Referencing IITM Practitioner.
Get a nifty FREE eBook – Like at  Facebook, Twitter and Instagram.