They Ruled His Death a Kratom Overdose But Mom Wants Research Not Ban
By Heather Callaghan, Editor
A man fighting addiction has tragically died, yet his death was inexplicably ruled "intoxication by kratom" – the plant from Southeast Asia that people are using as a supplement to ease pain and stop opioid addiction. Coincidentally, the government has once again revived its attack on kratom and wants a ban. Last year, the DEA tried to push kratom into a Schedule 1 controlled substance (same as heroin).
Sadly, 27-year-old Christopher Waldron's July 7th death in Tampa, Florida is getting swept into the current of medicinal politics. Laura Lamon suspected that her son's death would be overdose related but never could have guessed "intoxication by kratom."
What's more, Waldron had a variety of other issues and substances that showed up in the toxicology report, yet strangely were not attributed to his passing.
Widget not in any sidebars
WTSP10News reports:
"What I like to say is that Christopher did what would make him feel better," she said. "He experimented with opiates, marijuana, you know all the way to crack at one point, you know. That was really shocking, it was shocking."

[…]

"I don't want anybody else to die, you know, I just don't," Lamon said. "That is my motive, nothing other than that … I don't want anybody else to be hurt by it."

But she isn't calling for a ban on kratom, as you might expect…
Rather than letting her only son be the unwitting posterchild for a ban, Laura Lamon wants more research to uncover if kratom could help people with addiction, like her son.
What's more [emphasis added]:
Waldron's autopsy also showed a thyroid and heart condition, a muscle relaxer and a prescription antidepressant.

But toxicologists at the Hillsborough County Medical Examiner's Office said the prescription drug interactions weren't what caused his death — it was the very high level of kratom in his blood.
Each one of those issues by themselves can cause a death, yet the only deaths attributed to kratom so far are those with other major attributes like pharmaceutical drugs.
"If you can find the magic elixir, to be able to detox and not feel sick — then yeah," Lamon said of kratom. However, she would prefer labeling and more information on what a "normal" dose would look like. "I just think right now it's the wild west," she said. "I feel like there are bad actors out there. If there are differing strengths and different types, that's what scares me."
But if a ban goes through, it clamps shut the door on further research, too. Dave Herman, the chairman of The American Kratom Association said there are an estimated 3 million kratom-takers in the U.S. "We think Kratom by itself is safe in normal activity. It is non-harmful and has a low potential for both abuse and addiction," he said.
WTSP10News reports:
Tim Davis credits kratom for getting him off opioid pain pills — like Percocet and Vicodin — prescribed to him for back pain.

"Me being a father, I have a job, I have so much stuff that I need to do," he said. "I gotta get up, you know. My kids want to play I can't be in pain in bed, I was like, "Hey, do I take these pain pills and be a better person …."

What was his first experience with kratom like?

"It took all the pain away, it took all the feelings from the pills away," Davis said. "I felt like myself again."
Join the virtual march! Nov 28th
Share your thoughts below and don't forget to share this news!
---
You can republish and share this piece but author name and link back to homepage must appear at the top. This message and all internal links must remain intact. 
---
DISCLAIMER: This article is not intended to provide medical advice, diagnosis or treatment.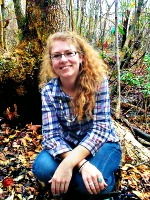 Heather Callaghan is a Health Mentor, writer, speaker and food freedom advocate. She is the Editor and co-founder of NaturalBlaze as well as a certified Self-Referencing IITM Practitioner.
Get a nifty FREE eBook – Like at  Facebook, Twitter and Instagram.