DEA Slapped in Face: American Epilepsy Society Accepts Marijuana Extract Obliterates Seizures in Epileptic Children
As the United States Drug Enforcement Agency (DEA) continues to display its arrogance, refusing to remove marijuana from schedule 1 of the Control Substance Act (CSA), thanks to certified professional bodies in the country, more and more details on medical efficacy of the plant is being revealed.
On August 11, 2016 the DEA turned down two petitions. One was from the governors of Rhode Island and Washington, and the other from a resident of New Mexico, requesting that marijuana be removed from Schedule I of the CSA. The removal from schedule I would have ensured that official scientific research is carried on the plant, across the United States.
But the DEA still held that marijuana has high abuse potential; no medical use; severe safety concerns; and that there is no available scientific research to prove otherwise.
Widget not in any sidebars
This arrogant DEA response has angered Washington state officials, who are now saying that the state will defy the federal ban to issue licenses to laboratories in the state to grow the marijuana for scientific study.
Also, a study conducted recently by two researchers from the University of Georgia shed more light on the medicinal and economic benefits of marijuana. The study, published in the journal Health Affairs, revealed that legalizing marijuana for medicinal purposes has helped the United States save $165.2 million in medical care costs in 2013, alone.
To add to the growing body of evidence of medical prowess of marijuana, a medical charity in Illinois – the American Epilepsy Society (AES) – has now announced, that a study it supervised has proven that marijuana is an effective cure for seizures, especially in children. The AES has accepted the study in its online journal.
The heartwarming announcement was made at the annual meeting of the AES. It is said the study was the largest ever study showing marijuana is capable of curing seizures.
According to statistics, epilepsy affects one in 26 Americans during their lifetime. One-third is said to have a form of the condition that resists treatment or effective management. However, children and young adults are the most vulnerable to this devastating condition.
According to the study, Cannabidiol (CBD), a non-psychoactive extract of cannabis, can provide the best option for the treatment of epilepsy, especially in children.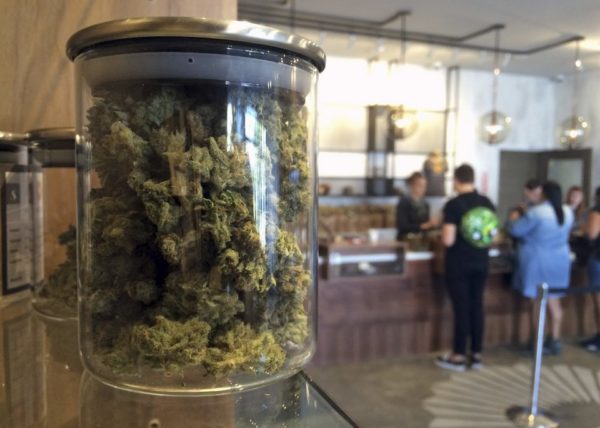 During the study, 261 patients were given CBD treatment. The results showed that 45% experienced a significant reduction in seizure frequency, with 9% seizure-free just in three months of CBD being administered.  The researcher said, even after the study, some children continued to benefit from the plant.
Lead author of the study, Dr Orrin Devinsky said:
"In the subsequent periods, which are very encouraging, 9 percent of all patients and 13 percent of those with Dravet Syndrome epilepsy were seizure-free. Many have never been seizure-free before."
In the past, The Free Thought Project has covered many stories of CBD providing miraculous benefits to children suffering from treatment-resistant epileptic seizures.
With scientific evidence piling up, it is no longer deniable that cannabis provides a host of medical
treatments, including treating seizures. Many commentators in the United States now believe the DEA and the federal government should lift the ban on marijuana, in order to allow more scientific research to be conducted on the plant.
"As a practitioner, I have had families move to Colorado, and many tried multiple different products. As a doctor, I often don't feel like I know which of many factors is contributing to a patient doing better or worse. We absolutely need rigorous, scientific data on this," Dr Devinsky added.
---
You want to support Anonymous Independent & Investigative News? Please, follow us on Twitter: Follow @AnonymousNewsHQ
---
This article (DEA Slapped in Face: American Epilepsy Society Accepts Marijuana Extract Obliterates Seizures in Epileptic Children) via NB is a free and open source. You have permission to republish this article under a Creative Commons license with attribution to the author and AnonHQ.com.