Mass-ked Distraction
By Rosanne Lindsay, Naturopath
Do you carry it next to your cell phone?
Does it follow you in your dreams?
Has it become a permanent fixture on your face?
It has nearly been one year since the world population was convinced and coerced, without evidence, into donning a face mask whenever in a public venue. Illegal Executive Orders, policies, and guidelines have usurped laws and directed people to believe self-appointed "experts" when it comes to safety and health. Few people question authority or perform their own investigation. Why is that?
Lack of oxygen to the brain?
If people first stop to read the label on the package of a medical mask, they would find the following phrase:  This product is an ear loop mask. This product is not a respirator and will not provide any  protection against COVID-19 or other viruses or contaminants.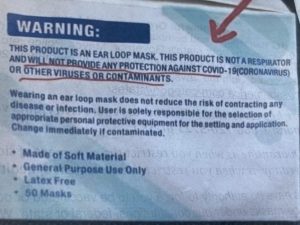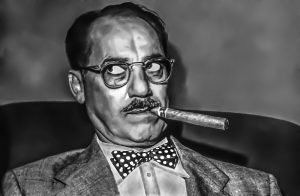 To take a line from a January 2021 article by two Oregon medical doctors, Tim Powell MD and John Powell MD, titled "Masking the Science."…. "If masks and lockdowns work, why don't they work?"
Comedian Groucho Marx couldn't have said it better, himself.
The following are excerpts shared from the article…
We wish masks worked because most Americans wear them now. Telling them it was unnecessary will not make them happy. We wish masks worked because they have become a symbol for virtue and social responsibility. Anyone who doubts their utility is personally attacked; as though they don't believe the viral pandemic is real, or don't care about those who die from it.

We wish masks worked.

But they don't.

At least, not the cloth and surgical masks you see in the public arena. They litter the landscape and waterways. They are difficult for people with disabilities and small children. It promotes natural germaphobe tendencies and indoctrinates the young to see their fellow humankind as a sack of germs.

There have been many randomized controlled trials (RCT) and meta-analysis of previous studies that suggest that masks do not work to prevent influenza- like illnesses, or respiratory illness transmitted by droplets and aerosol particles – like Covid. This knowledge was the basis for the WHO and CDC recommending against the public wearing masks in the spring of 2020. It was repeated by authorities and experts at every level.

Dr. Jerome Adams, the Surgeon General tweeted, "Seriously people – STOP BUYING MASKS! They are NOT effective in preventing the general public from catching Coronavirus"

Dr. Anthony Fauci told 60 minutes, "There's no reason to be walking around with a mask".

In April, the New England Journal of Medicine wrote: "we know that wearing a mask outside of health care facilities offers little, if any protection from infection".

What changed? Well, it wasn't the science.

All studies are not equal…. A new drug, medical product or procedure would never be approved based on this type of evidence.

If you read the fine print on most consumer masks, one will likely read a statement such as this; "not intended for medical purposes and has not been tested to reduce the transmission of disease".
Read the entire article here: Masking The Science
If a mask worked to protect others against a virus escaping your mouth, then why do your glasses get foggy? Why does the Coronavirus seem to go dormant when sitting down in public to eat or drink?
By agreeing to confusing dictates, people allow their minds to be molded.  They allow officials to redefine and weaponize "healthy people." They allow children to grow up without an identity. By agreeing to illegal dictates, officials claim power that is not theirs.
Is masking an acceptable request, if it continues to be promoted after the COVID-19 vaccine is deployed? When Pfizer admits that their vaccine does not prevent COVID infection, then why have people chosen to accept it as an option?
If masking is ineffective against any virus, then has it has become a tool for mind control on a mass-ked scale? Does the mask show that people think in herds so they can be treated as a herd? If the medical or cotton mask does not protect anyone from anything, then what is its true purpose?
Do a little research and learn that masking has been used frequently throughout history as punishment and in shaming rituals. Whatever the reason it is used today, the mask is a distraction to create fear on a massive level. For what? For something much more sinister than an invisible virus that can be stopped by a strong immune system.
To investigate these and other questions, see some of my past articles on masking over the last year:
How Global Masking is Like Global Warming