Healthy Pumpkin Spice Latte [Vegan]
By Amanda Froelich
Did you catch the recently-posted article, "The Environmental Cost of Your Pumpkin Spice Latte"? Yeah, it's pretty compelling stuff. And believe me, I don't like thinking about life without pumpkin spice any more than you do. In fact, it's why I developed a healthy pumpkin spice latte recipe that is easy-to-make, vegan, and dairy-free.
There are actually quite a few PSL recipes out there that are vegan and dairy-free. But, I like mine the best because it is made from scratch (including the nut mylk) and easily tastes better than a Starbucks version. Trust me – this will become your fall staple, as well. 😉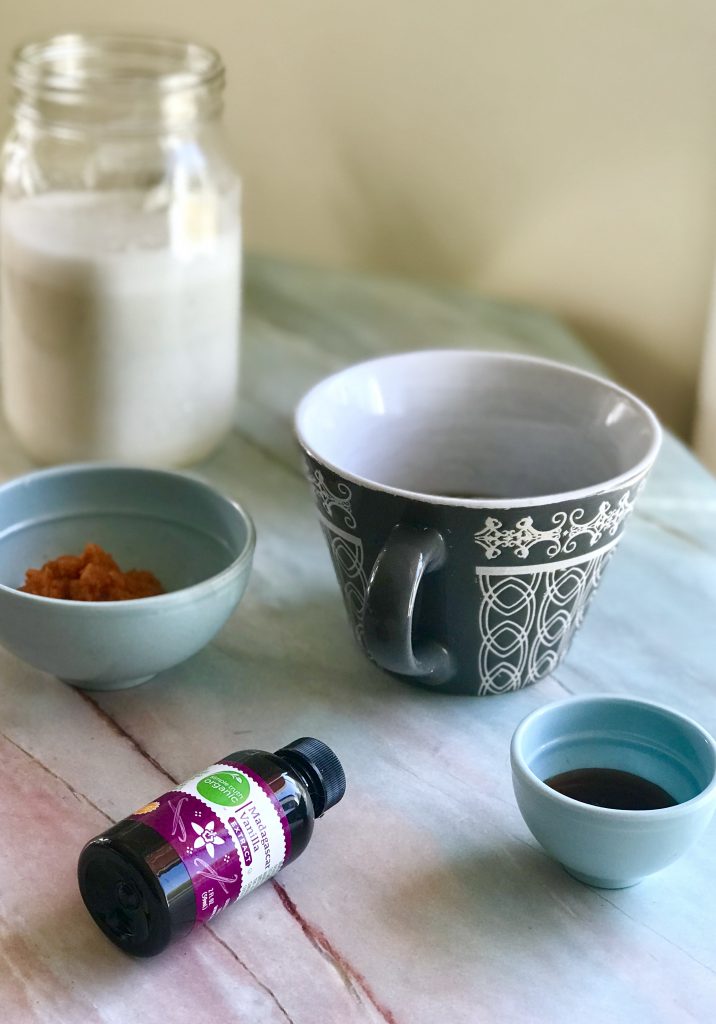 Widget not in any sidebars
I chose to make my PSL with cashew milk (recipe coming soon!).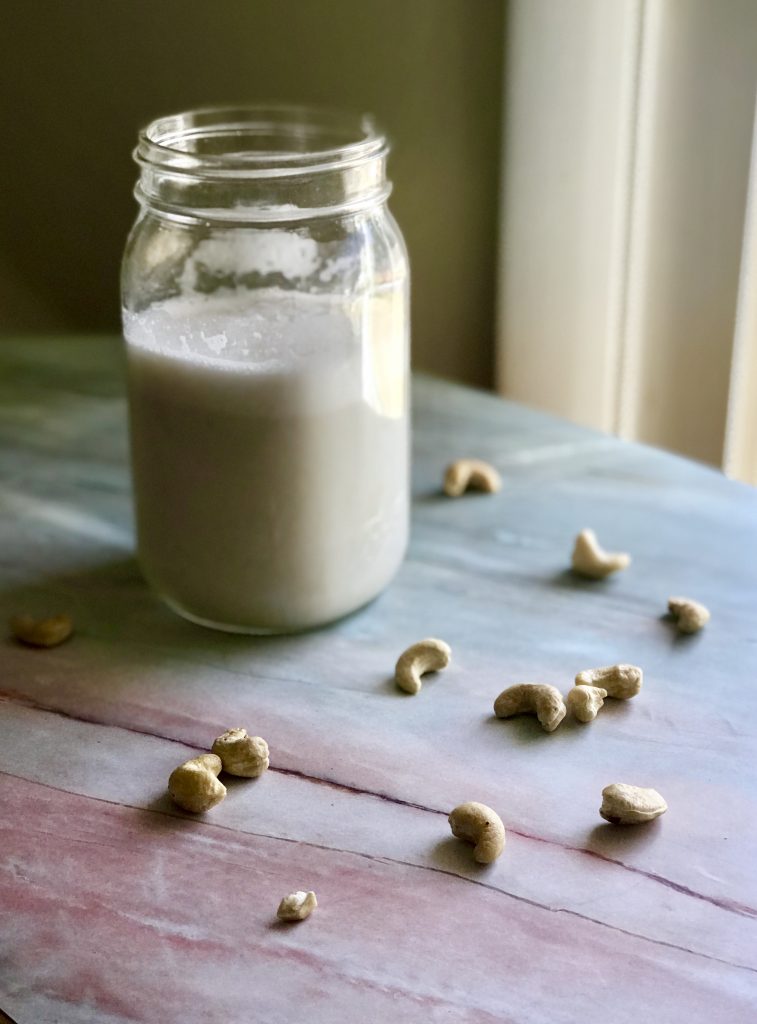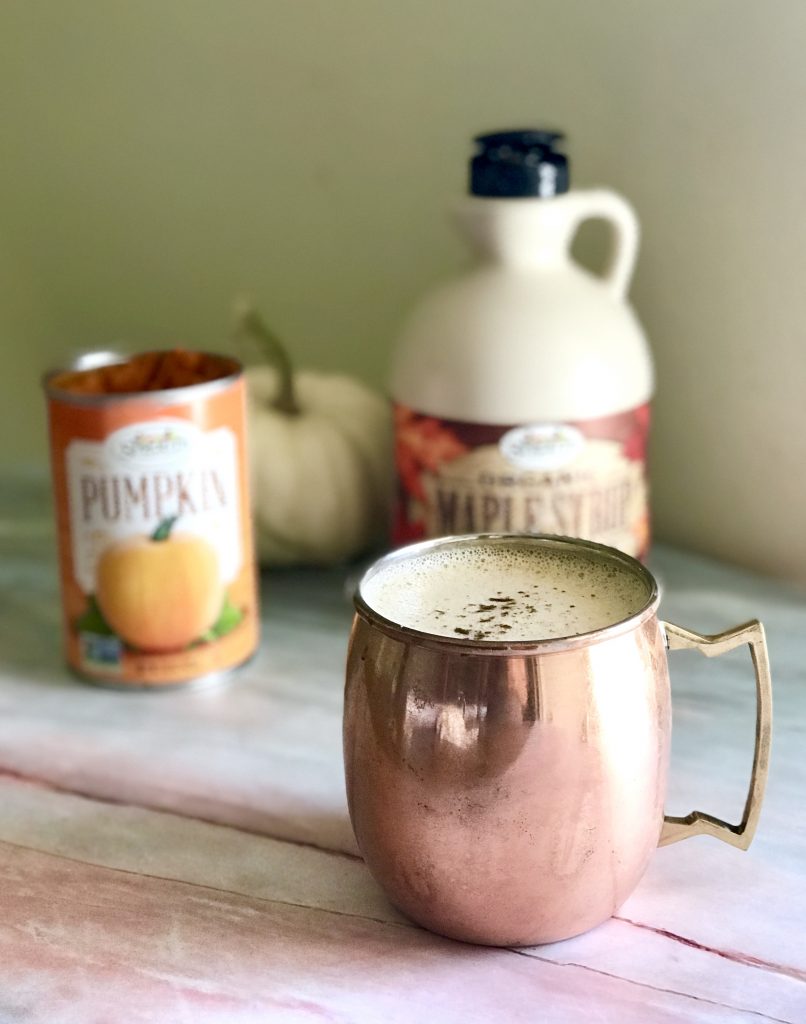 Why you should make a healthier PSL:
It contains less calories than a Starbucks pumpkin spice latte
It is made from healthy, unprocessed and whole food ingredients
It tastes DELISH
There are no fake thickeners, preservatives, or artificial ingredients
It's dairy-free which = less mucus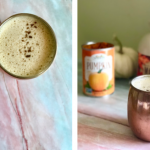 Ingredients
1 cup unsweetened plant milk of your choice (250 ml), hot (I typically use cashew and walnut mylk)
2 tbsp pumpkin puree
1/4 tsp pumpkin pie spice
1/4 tsp vanilla extract (optional)
1 Medjool date, pitted or 1/2 Tbsp mapl
1/4 cup brewed chai tea or coffee (65 ml)
Instructions
Heat the milk in a saucepan, but don't bring it to a boil.
Use the tea or coffee hot or cold – up to you. If you cant find chai tea, black tea also works well.
All all ingredients to a blender and blend until creamy.
Serve in a mug or jar. Add some coconut whipped cream (optional) and pumpkin pie spice or cinnamon powder.
Keep leftovers sealed in an airtight container in the fridge for up to 3 days.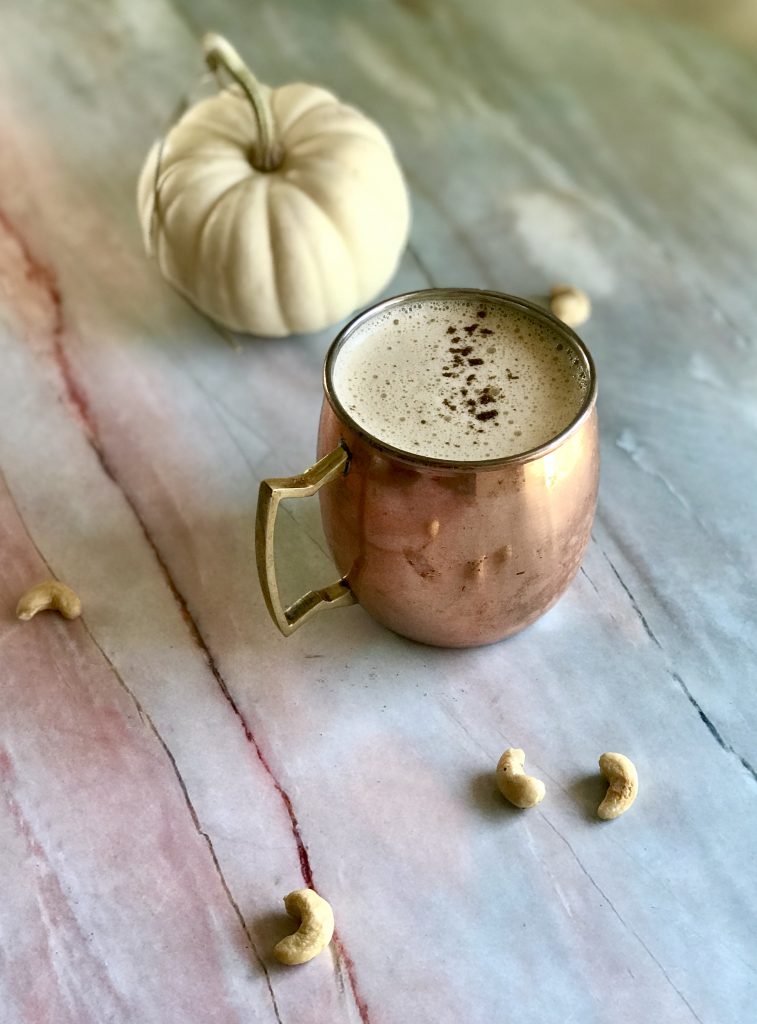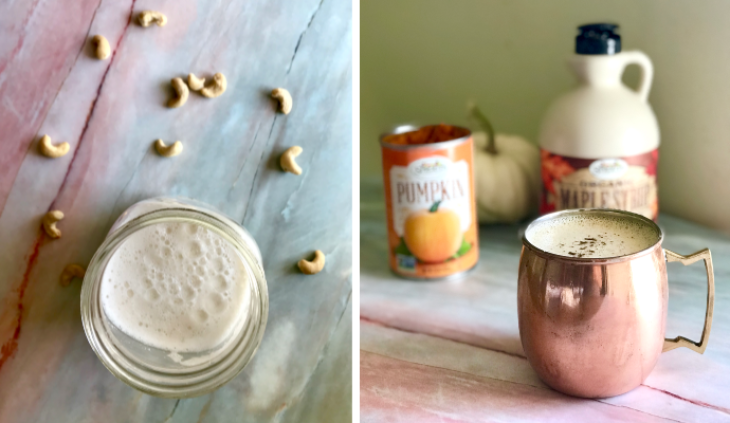 I hope you all enjoy this recipe. I know I am! Also be sure to check out a healthy chocolate chip cookie brownies recipe from my friend Melanie Hill at HealthDaddy.org.
All my love,
Mandy
---
Mandy is a RHN, chef (vegan, paleo, live food), author, world traveler, artist, and business student. She lives in Colorado with her fiance, husky dog, and two cats. When she's not working on new projects, she's running, hiking, reading, or cooking healthy food.
This article was sourced from Life in Bloom.
Subscribe for natural health news to your inbox. Follow Natural Blaze on YouTube, Twitter and Facebook.