CBD-Infused Hot Chocolate Cupcakes
By Amanda Froelich
Happy Sunday! In preparation of the holidays, I whipped up a delicious new dessert, and I hope you love it.
If you've been looking for the perfect treat to serve up for Thanksgiving or Christmas, I think you're going to be delighted by these CBD-infused hot chocolate cupcakes. The non-psychoactive component will help keep you chill while the chocolate and mini marshmallows (crushed peppermint, optional) mellow you — and friends — out.
This recipe, inspired by Monica from Lick the Bowl Good, but has been adapted to be a bit healthier. For instance, I swapped coconut oil with canola oil, as it is easier to digest, reduces inflammation rather than promotes it, and has a delicious flavor. I also made a point to source organic and, for the most part, local ingredients. As a result, the batch is healthier but still delicious.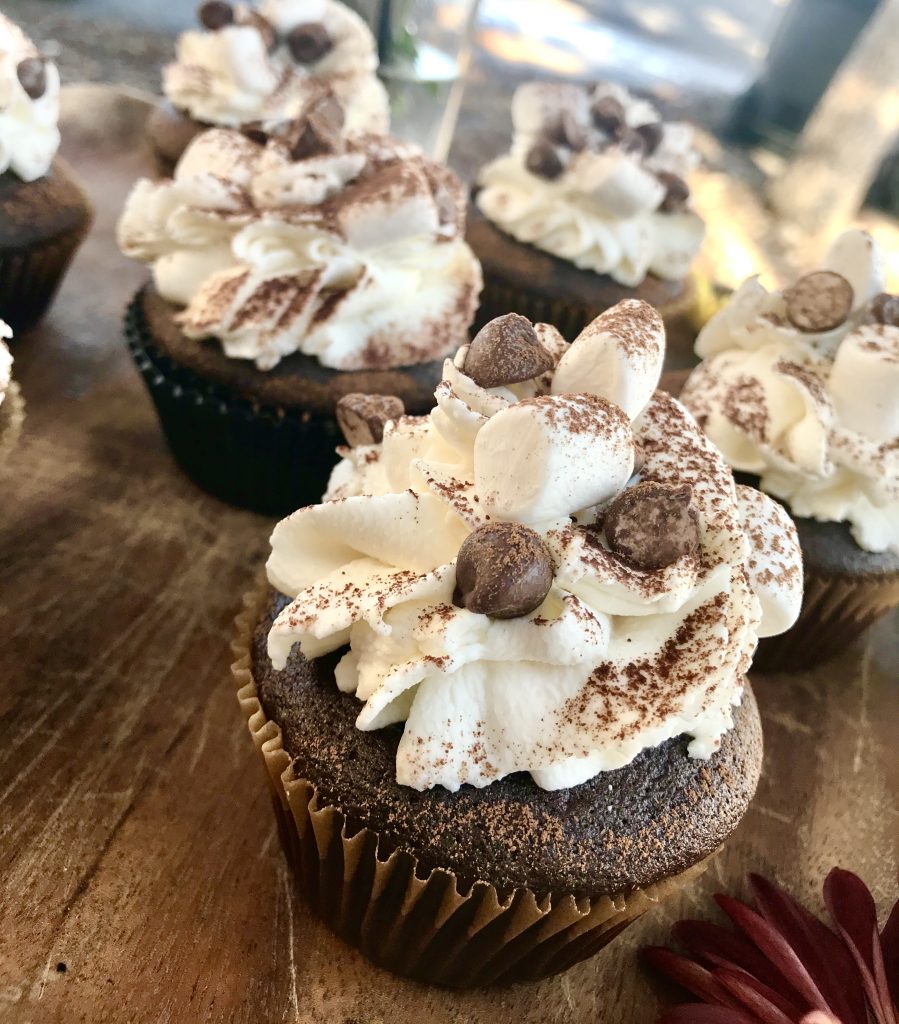 Organically Grown CBD Oil and Products Available (Ad)
Why CBD? 
If you're interested in learning more about the medicinal properties of cannabidiol (a component of the cannabis plant which is non-psychoactive and is proven to reduce inflammation, among other benefits), click here.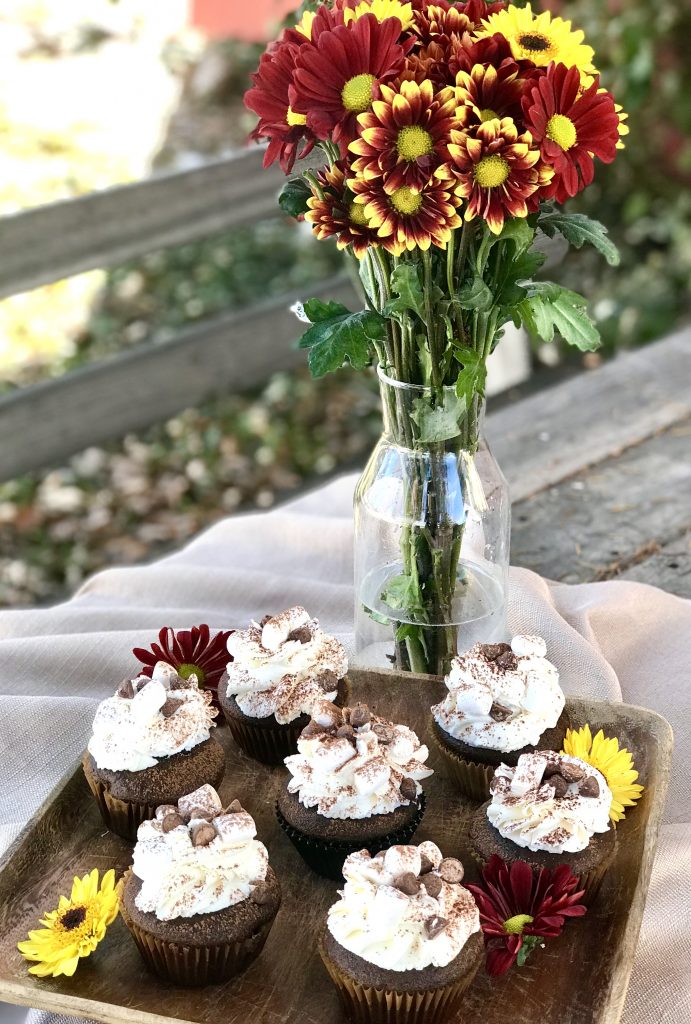 Ingredients
INGREDIENTS:
1 1/2 cups all-purpose flour
1 1/4 cups raw sugar
1/4 cup unsweetened cocoa powder
1 tsp baking soda
1/2 tsp baking powder
1/2 tsp sea salt
1/3 cup coconut oil
1 cup prepared hot cocoa, cooled
1 tsp vanilla extract
2 eggs, lightly beaten
1/2 cup mini chocolate chips
70 mg (~5 mg per cupcake)
WHIPPED CREAM:
1 1/4 cups heavy cream
1/3 cup powdered sugar
1/2 tsp vanilla extract
GARNISHES:
Mini marshmallows
Mini Chocolate chips
Instructions
CUPCAKES:
Preheat the oven to 350 degrees F. Line cupcake tins with 18 paper liners and set aside.

In a large bowl, combine the flour, sugar, cocoa powder, baking soda, baking powder, and sea salt. Using a wire whisk, blend the dry ingredients thoroughly.

Add the oil, prepared hot coca, vanilla, and eggs to the dry ingredients. Whisk until well incorporated and no lumps remain. Stir in the chocolate chips.

Evenly divide the batter between the lined cupcakes tins. Bake the cupcakes for 18 to 20 minutes, or until a toothpick inserted into the center comes out clean. Allow to cool for 10 minutes; then, place the cupcakes on a rack to cool completely.
WHIPPED CREAM:
In a medium bowl, combine heavy cream, powdered sugar, and vanilla extract. With an electric mixer on medium speed, beat until thick, creamy, and slightly stiff. Be careful not to over-beat.
ASSEMBLE THE CUPCAKES:
Pipe or mound the sweetened whipped cream onto the cooled cupcakes. Garnish with a sprinkling of mini marshmallows, mini chocolate chips, and crushed peppermints. Add a mini candy cane tucked into the side of the cupcake to create a handle for the "mug" of hot coca. Serve immediately. Cover and refrigerate leftovers.
What are your thoughts? Please comment below and share this recipe!
---
This article was sourced from Life in Bloom.
Mandy is a RHN, chef (vegan, paleo, live food), author, world traveler, artist, and business student. She lives in Colorado with her fiance, husky dog, and two cats. When she's not working on new projects, she's running, hiking, reading, or cooking healthy food.
Subscribe for natural health news to your inbox. Follow Natural Blaze on YouTube, Twitter and Facebook.