Crop Duster Dropped Easter Candy that May Be Laced With Herbicide
By Heather Callaghan, Editor
Can we just say…if it's unsafe to reuse pesticide containers, is it really a good idea to use a crop duster to disseminate candy to children?
A recent event may be shedding light on the dangerously lackadaisical approach to industrial chemicals which are linked to cancer. While the corporate mainstream media would have everyone believe that sites like ours are alarmist – we believe that willful ignorance could have tragic results.
On Saturday, Mohave Valley Community Park hosted an "Egg" Drop in Mohave Valley, Arizona… It was Easter candy for children, but the candy's chosen vehicle makes the event almost hearken back to the days when children were hosed with DDT.
The Takeout reported:
An airplane dumped a bunch of Easter candy eggs outside for kids to collect. But later the same day, the Mohave County Department of Public Health issued a statement telling families to throw away any candy they collected, as the eggs were dropped from a crop-duster airplane and the treats may be coated with herbicides.
Adding to the pre-Easter cheer, the statement advised,
If you have come in contact with the eggs or candy and experience, nausea, vomiting, diarrhea, excessive sweating or urination you should seek medical assistance immediately,
So far, no one has reported illness, but we can only hope that everyone received the message since pesticides can linger in the body's fat stores for decades causing problems long after the exposure is forgotten.
The Mohave Fire Department definitely wants everyone to know that this wasn't a fire department event. They did not appear to know that a crop duster was going to be used for the event. A former posting of the Facebook note states that the herbicides were not rinsed from the plane, but the updated version says the plane was "scrubbed multiple times prior to being used for the candy drop." Regardless, the warning still stands.
In recent years, planes have been used to spray pesticides at mosquitoes due to Zika hysteria, even though the symptoms of the pesticide exposure arguably rival those of Zika. Sometimes residents only get a mere Facebook message to warn them to stay indoors during the spraying even though not everyone uses Facebook or catches the local news feed. Recent sprayings have wound up killing precious bee hives since the beekeepers were not amply warned. Now there is talk about using drones to spray mosquitoes raising even more concerns about safety.
Perhaps the above event should serve as a reminder that herbicide exposure is a serious safety hazard and is not as safe as chemophile propagandists would have everyone believe.
If the city is warning people not to consume the candy because it could be laced with herbicide, then maybe we should not consume them on our food at all. 
Please help us out by sharing!
This article (Crop Duster Dropped Easter Candy that May Be Laced With Herbicide) was created by and appeared first at Natural Blaze. It can be reshared with attribution but MUST include link to homepage, bio, intact links and this message.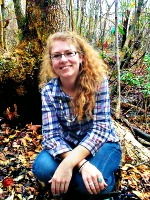 Heather Callaghan is a Health Mentor, writer, speaker and energy medicine practitioner. She is the Editor and co-founder of NaturalBlaze as well as a certified Self-Referencing IITM Practitioner.
Get a nifty FREE eBook – Like at  Facebook, Twitter and Instagram.