Family Says Tamiflu Caused Teen's Suicide
By Heather Callaghan, Editor
Should you ever take Tamiflu? Check out the evidence below…
An Indiana family is grieving after discovering the body of 16-year-old Charlie Harp, who had never previously shown signs of suicidal behavior. He was taking Tamiflu for his flu symptoms and the family says they believe his suicide was a side effect of the drug.
ABC13 reports:
The high school wrestler was diagnosed with the flu last Thursday. His aunt told WXIN that she called to check on him the next day, and when she didn't get a response, she came home to find him dead in the garage.
"Had I known this issue, I would've never given it to him," said Jackie Ray, Charlie's aunt and legal guardian.

The warning label on Tamiflu states that pediatric patients may be at an increased risk of confusion or abnormal behavior.
Widget not in any sidebars
While the media is downplaying suicidal thoughts as a side effect to Tamiflu, the issue is actually quite grave and has surfaced multiple times in the past decade. The neuropsychological side effects of Tamiflu are particularly pronounced in those who are ages 17 or younger. A six-year-old recently tried to jump out of a window after taking Tamiflu and other children have been experiencing hallucinations and aggressive behavior. As of 2008 there have " been 25 deaths and 365 cases of abnormal behavior in children and young adults under 21 who took Tamiflu since it was approved for use in 1999. " Officially reported cases, that is.
In fact, recent news stories have confirmed that there are more and more reports of hallucinations, depression, and even suicidal thoughts in connection with Tamiflu. Tragically, the most recent report would have come out when Charlie Harp was taking his last dose. (Visit the family's GoFundMe page.)
Japan banned Tamiflu in 2007 after multiple suicides or deaths resulting from neurological or psychiatric symptoms, including a spate of teenagers. Seven adults died similarly after taking Tamiflu. Masato Tashiro, who banned the drug and headed the flu division at Japan's National Institute of Infectious Diseases said,
My personal concern is that Tamiflu might invade the brain through the blood-brain barrier.
The FDA added a revised warning to Tamiflu in 2006 but strangely, the FDA, the media and sites like Rxlist and WebMD are passing off these neuropsychological symptoms as though they could be flu-related, too.
…the FDA added a warning label to Tamiflu and Relenza back in November of 2006, based on numerous reports of delirium and suicide mostly in children under 17.  Side effects occurred within 24-48 hours of taking the drug and included panic attacks, delusions, delirium, convulsions, depression, loss of consciousness, and even suicide.  None of the cases had any reported psychological or neurological problems before taking the medication.

[…]

The revised FDA warning states,  "Children and teenagers with the flu may be at an increased risk of seizures, confusion, or abnormal behavior early during their illness.  These events may occur shortly after beginning TAMIFLU or may occur even when flu is not treated.  These events are uncommon but may result in accidental injury to the patient.  Therefore, children should be observed for signs of unusual behavior and a health care provider should be contacted immediately if the patients shows any signs of unusual behavior."
A 2009 Oxford study determined that Tamiflu only shortened the flu by about a day and that the risks outweighed the benefits.
If you're interested, read some of the Tamiflu reviews at WebMD, which did not include suicidal thoughts in its list of possible side effects, but rather serious mental/mood changes, unusual behavior, and self-injury. You will see that confusion, racing heart, collapsing, delirium, altered behavior, memory problems, forgetfulness, hallucinations especially in children, and paranoia come up as buzzwords for personal reviews. One common recurring phrase was, "this drug is scary."
Every so often the media and even the presidential administrations will drum up flu hysteria, causing the purchases of billions of dollars worth of Tamiflu despite its abysmal track record. We must ask, Cui Bono?
See:
Share this News with Friends!
---
This article (Family Says Tamiflu Caused Teen's Suicide) was created by and appeared first at Natural Blaze. It can be reshared with attribution but MUST include link to homepage, bio, intact links and this message.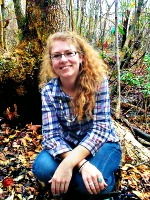 Heather Callaghan is a Health Mentor, Energy Healer, writer, speaker and food freedom advocate. She is the Editor and co-founder of NaturalBlaze as well as a certified Self-Referencing IITM Practitioner.
Get a nifty FREE eBook – Like at  Facebook, Twitter and Instagram.