Group Sues to Stop BLM From Rounding Up 10,000 Wild Horses
By Heather Callaghan, Editor
Over the holidays, we reported that the government was gearing up to slaughter 90,000 wild horses despite major public outcry and several valid objections to this senseless action. Although the Bureau of Land Management (BLM) would have the public believe that the urgent action to cull, roundup and/or castrate horses is for the protection of the precious western U.S. ecology, there are a few reasons why this doesn't make sense.
The question of what to do with wild horses on land controlled by the Bureau of Land Management (BLM) has been a subject of debate for some time with accusations that the horses are competing for precious grass resources in the American West. Now, a group will sue to attempt to stop the BLM's first action step of rounding up and/or castrating 10,000 horses.
Widget not in any sidebars
EcoWatch Reports:
Animal rights group Friends of Animals has filed a lawsuit over a planned wild horse roundup in Nevada.

The suit was filed Thursday in U.S. District Court in Reno, the Associated Press reported. It claims that the U.S. Bureau of Land Management (BLM) violated the National Environmental Policy Act and other laws by approving the removal of nearly 10,000 mustangs over 10 years in a 4,900-square-mile expanse of federal rangeland near the Nevada-Utah border.

Michael Harris, director of the group's Wildlife Law Program in Colorado, said the roundups could occur without public notice or comment and without site-specific analysis of each individual gather.

The "roundup decision is unprecedented in size and scope," the suit states, and would allow BLM to "continually roundup, remove, drug and castrate wild horses for 10 years after the initial roundup."

Friends of Animals President Priscilla Feral told the AP that castration puts male horses at risk of hemorrhaging and infection, and those that survive the process "will be robbed of their natural behaviors, putting them at a disadvantage on the range in terms of survival."
It might finally happen – the Slaughter of 90,000 Wild #Horses :'( https://t.co/eqdG2MVrAT

— Natural Blaze (@Natural_Blaze) November 24, 2017
What is the BLM Hiding??
There are several reasons why the actions of the U.S. government regarding the wild horses do not add up.
BLM District Manager Jill Silvey authorized the gathers in December and said,
Native vegetative communities in parts of the complexes have already crossed critical ecological thresholds that could prevent or significantly slow their recovery. This resource degradation and potential for irreversible ecological damage will continue without immediate action to remove excess wild horses and to bring the wild horse population back to (appropriate management levels.)
You know something is wrong when hardcore environmentalists get upset that the government is ostensibly protecting land. It is a contradiction in terms to talk of protection while attempting to eradicate animals. Feral argued that castration of wild horses left on the land is the definition of animal cruelty because, "These are wild animals, not domesticated dogs and cats." (As an interesting aside, the government is acting urgently to protect the ecology on a certain plot of land, but not when untested GMOs merge with and permanently contaminate the ecology and when herbicides threaten bird populations or when dicamba drifts destroy farming crops.)
What is the BLM Actually Protecting?
Livestock industry groups are lobbying for the killing and slaughter of wild horses and burros on the land in question.
Pro-slaughter proponents, however, argue that the population of the horses is too large. Opponents point out that 80% of BLM land grazed by livestock has no wild horses on it at all.
In other words, there is no urgency and it sounds like the BLM has created a crisis with an intention that may have nothing to do with protecting the ecology.
The Nail in the Coffin…
Lastly, Friends of Animals "contends that the roundups are based on outdated population targets adopted in management plans that have not been updated for more than a decade."
How can such reckless impetuosity be borne when it comes to the lives at stake?
Spread the News!
---
This article (Group Sues to Stop BLM From Rounding Up 10,000 Wild Horses) was created by and appeared first at Natural Blaze. It can be reshared with attribution but MUST include link to homepage, bio, intact links and this message.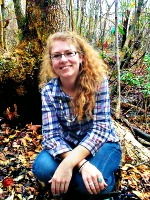 Heather Callaghan is a Health Mentor, Energy Healer, writer, speaker and food freedom advocate. She is the Editor and co-founder of NaturalBlaze as well as a certified Self-Referencing IITM Practitioner.
Get a nifty FREE eBook – Like at  Facebook, Twitter and Instagram.