Fed Govt Just Ended Lenient Policy Toward Marijuana Legalization
By Heather Callaghan, Editor
Has a Pandora's Box Been Opened Against "Legal" Marijuana Users?
The later years of the Obama-era paved the way for marijuana legalization as an issue of states' rights, with the federal government kept at a respectable distance by an invisible fence. Although marijuana has remained federally prohibited, the government practiced leniency in many instances toward state legalization thanks to a memo written by former Deputy Attorney General James M. Cole. Today, such policy was just flipped on its head.
Just 3 days after recreational marijuana legalization bubbled up in California, Attorney General Jeff Sessions rescinded policy for legalized marijuana to flourish in legal states. This has created massive confusion about enforcement.
AP reports this breaking news:
President Donald Trump's top law enforcement official was to announce the change Thursday, people with knowledge of the decision told The Associated Press. Instead of the previous lenient-federal-enforcement policy, Sessions' new stance will instead let federal prosecutors where marijuana is legal decide how aggressively to enforce longstanding federal law prohibiting it, the people said.

Sessions' plan drew immediate strong objection from Republican Sen. Cory Gardner of Colorado, one of eight states that have legalized marijuana for recreational use.

Gardner said in a tweet that the Justice Department "has trampled on the will of the voters" in Colorado and other states. He said the action would contradict what Sessions had told him before the attorney general was confirmed and that he was prepared "to take all steps necessary" to fight the step including holding up the confirmation of Justice Department nominees.

Sessions is rescinding the policy by president Barack Obama's Justice Department that has generally barred federal law enforcement officials from interfering with marijuana sales in states where the drug is legal.
His policy will essentially "let U.S. attorneys across the country decide what kinds of federal resources to devote to marijuana enforcement based on what they see as priorities in their districts."
Report cont.
The move by Trump's attorney general likely is sure to add to confusion about whether it's OK to grow, buy or use marijuana in states where the drug is legal. It comes just after shops opened in California, launching what is expected to become the world's largest market for legal recreational marijuana and as polls show a solid majority of Americans believe the drug should be legal.

[…]

Sessions, who has assailed marijuana as comparable to heroin and has blamed it for spikes in violence, had been expected to ramp up enforcement. Marijuana advocates argue that legalizing the drug eliminates the need for a black market and will likely reduce violence, since criminals would no longer control the marijuana trade.

The Obama administration in 2013 announced it would not stand in the way of states that legalize marijuana, so long as officials acted to keep it from migrating to places where it remained outlawed and keep it out of the hands of criminal gangs and children. Sessions is rescinding that memo…

[…]

Marijuana advocates quickly condemned Sessions' move as a return to outdated drug-war policies that unduly affected minorities.

Sessions "wants to maintain a system that has led to tremendous injustice … and that has wasted federal resources on a huge scale," said Maria McFarland Sanchez-Moreno, executive director of the Drug Policy Alliance. "If Sessions thinks that makes sense in terms of prosecutorial priorities, he is in a very bizarre ideological state, or a deeply problematic one."
Despite the data that California was projected to bring in $1 billion annually from marijuana taxes – despite the many polls showing Americans support legalization and despite the bipartisan support among Congress – Sessions is going forth with his reefer madness wholly removed from Joe Public. Stranger still, he seems wholly removed from President Trump, as Trump has yet to make his views on legalization fully known.
Whereas former Attorney General Eric Holder of all people told federal prosecutors to avoid seeking long mandatory minimum sentences when charging certain lower-level drug offenders, for example, Sessions issued an order demanding the opposite. He wants the most serious charges possible against most suspects which will serve to fill empty cells for the privatized prison complex.
This news was definitely a curve ball thrown at those looking for the end of the War on Drugs – if we want the century of reefer madness to end, we need to stand up and make demands.
---
This article (Fed Govt Just Ended Lenient Policy Toward Marijuana Legalization) was created by and appeared first at Natural Blaze. It can be reshared with attribution but MUST include link to homepage, bio, intact links and this message.  IMAGE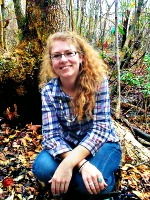 Heather Callaghan is a Health Mentor, Energy Healer, writer, speaker and food freedom advocate. She is the Editor and co-founder of NaturalBlaze as well as a certified Self-Referencing IITM Practitioner.
Get a nifty FREE eBook – Like at  Facebook, Twitter and Instagram.