Apple Responds to Slow iPhone Accusations By Offering Discount on Batteries
By Heather Callaghan, Editor
People started noticing decreased function in their iPhones just as newer models were being released. Could it be? A corporation deliberately slowing down their older models to compel new sales?
After a Harvard study showed it to be highly likely, it was hard for the company to backpedal from the accusation. Additionally, a rogue developer went public with a performance test of Apple's iOS 10.2.1 and 11.2.0 updates on the battery life of the iPhone 6S and 7, removing all doubt. People noticed that their phones malfunctioned after installing updates. The company backhandedly hinted that users could experience some shutdowns to preserve battery life – however, still steadfastly denied that it deliberately slowed down iPhones. (But then, why not let customers know – say through tech support – instead of letting them buy entirely new phones?)
While some Apple execs are allegedly facing jail time for breaking a French law which makes it illegal to "deliberately reduce the lifespan of a product to increase the rate of replacement," they now have to face an angry public as well.
Clark.com reports:
What followed was a slew of lawsuits that accused the company of acting in bad faith by leading consumers, in many cases, to buy new phones when puzzling slowdowns hampered the performance of their old devices.

Apple apologizes for iPhone slowdown, offers discount

Some legal experts suggested that Apple may have exposed itself to class-action litigation if it could be proven that it acted in bad faith by not informing customers of the true reason behind the issues with their phones.

Now Apple seems to have gotten the message loud and clear. In a news release Thursday, the company apologized for what it called "misunderstanding" after getting significant customer flack.
Apple wrote,
We've been hearing feedback from our customers about the way we handle performance for iPhones with older batteries and how we have communicated that process. We know that some of you feel Apple has let you down. We apologize. There's been a lot of misunderstanding about this issue, so we would like to clarify and let you know about some changes we're making.

First and foremost, we have never — and would never — do anything to intentionally shorten the life of any Apple product, or degrade the user experience to drive customer upgrades…
Strangely, although they admit no wrong, they are offering the following for the "misunderstanding" according to Clark:
Starting in January, Apple is cutting the price on all out-of-warranty iPhone replacement batteries for iPhone 6 models or later by $50 — from $79 to $29.
Apple also vows to be more transparent going forward about how users can gauge the health of its devices. "Early in 2018, we will issue an iOS software update with new features that give users more visibility into the health of their iPhone's battery, so they can see for themselves if its condition is affecting performance," the company said.
We inform our readers about tech consumer products like this because we may be compelled to expose ourselves to EMF and backdoor surveillance with our phones, but we'll be damned if we are going to empty our bank accounts for planned obsolescence.
Readers – comment below if this happened to you and what you will do the future!
Share your thoughts below and don't forget to share this news!
---
This article (Apple Responds to Slow iPhone Accusations By Offering Discount on Batteries) was created for and appeared first at Natural Blaze. It can be reshared with attribution but MUST include link to homepage, bio, intact links and this message.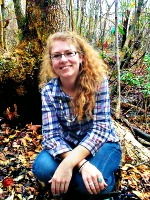 Heather Callaghan is a Health Mentor, Energy Healer, writer, speaker and food freedom advocate. She is the Editor and co-founder of NaturalBlaze as well as a certified Self-Referencing IITM Practitioner.
Get a nifty FREE eBook – Like at  Facebook, Twitter and Instagram.