Large Natural Health Company Just Sold Out to Nestlé
By Heather Callaghan, Editor
A new announcement by one of the most massive natural health supplement companies has just rocked the natural health community, but not in a good way.
Dear readers – imagine my dystopian dread when I awoke this morning to find that the beloved maker of whole-food gummie supplements and protein powers (and more) just sold itself to the most bloated, scandalous Big Food company in existence – Nestlé!
In a letter to fans on Dec 5, they…
…announced exciting news that Garden of Life will become part of Nestlé. We are thrilled. This combination signals that USDA Organic and Non-GMO Project Verified nutrition, based on real, whole and plant-based foods, has a seat at the world's largest tables.

When we started looking at our future and our growth, we realized we just could not do it alone. In order to scale true Organics (Certified USDA Organic) and real Non-GMO (Non-GMO Project Verified) ingredients, and provide more people with high-quality, meaningful products at prices they can afford, we needed the help and expertise of a worldwide leader. So, we actually set out on a mission to find a partner that would honor our values, embrace our mission and help us fulfill Garden of Life's true potential.
Garden of Life continues by trying to reassure its patrons that the products will remain the same…
I spent time getting to know the people at Nestlé, their vision and their values. I saw first-hand how much we have in common. They have no plans to change us — what we do, what we stand for or what we believe. […] Nestlé sees our value and wants to help us as we pursue our mission.

I plan to be very open with you as we take our steps forward with Nestlé. I want you to know that we are, and will always remain, the same great brand you've trusted for so many years.
Unfortunately, these are all empty promises. They cannot actually promise there will be no changes to ingredients to products because they are now a part of Nestlé.
Even if they could keep that promise, it does not change the fact they have undercut their own principles to align themselves with one of the most dreaded, scandalous mega corporations in existence!
Think about how alienated from their patrons Garden of Life would have to be to join up with GMO Big Food. Their patrons know that Nestlé steals water and believes that water isn't a human right. Their patrons know that Nestlé cleared diverse forests and killed orangutans to obtain their palm oil. They were implicated in using child slaves for cocoa production and poisoning Maggi noodles with lead. Last year, they announced that they had technology to "restructure sugar"! Additionally, Nestlé is so massive that it has its own state-of-the-art "cyber army" headquarters where it goes online to counter "negative" comments with their PR spin. You can be sure that as soon as someone Tweets this article, Nestlé will see it.
On the other hand, this move is actually brilliant on the part of Nestlé because it supports their attempt to win back health-conscious consumers.
This is not the first time natural companies have sold out to big corporations. Annie's broke hearts everywhere when it was bought by General Mills. Burt's Bees has been quietly owned by Clorox for years now.
How are we to "vote with our dollars" if there are no options left? It's like the world really is a giant monopoly game and our trusted brands our being scooped up like it's Park Place. Whereas Park Place is an expensive property in a game, in real life, these large natural brands are but pennies for monolithic mega-corps.
Sorry, Garden of Life – how could you ever think your "values" could be supported by this company?
---
You can republish and share this piece but author name and link back to homepage must appear at the top. This message and all internal links must remain intact. Image: Garden of Life
---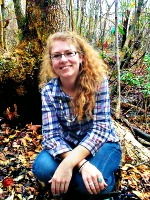 Heather Callaghan is a Health Mentor, writer, speaker and food freedom advocate. She is the Editor and co-founder of NaturalBlaze as well as a certified Self-Referencing IITM Practitioner.
Get a nifty FREE eBook – Like at  Facebook, Twitter and Instagram.