Club Drug Found to Rapidly Reduce Suicidal Thoughts
By Heather Callaghan, Editor
When someone is suicidal – they need rapid relief…moments are a matter of life or death
Ketamine is better known as a tranquilizer (more often associated with horses). In recent years, it has emerged as a popular club drug. It has even made headlines as a depression treatment in science circles, demonstrating once again, the utter stupidity of the war on drugs.
Now, researchers have found that suicidal thoughts are rapidly reduced with ketamine use – more so than typical sedatives – find out more…
Widget not in any sidebars
Columbia University Medical Center reports on the study published online last week in the American Journal of Psychiatry:
Ketamine was significantly more effective than a commonly used sedative in reducing suicidal thoughts in depressed patients….

They also found that ketamine's anti-suicidal effects occurred within hours after its administration.

[…]

The 80 depressed adults with clinically significant suicidal thoughts who enrolled in this study were randomly assigned to receive an infusion of low-dose ketamine or midazolam, a sedative. Within 24 hours, the ketamine group had a clinically significant reduction in suicidal thoughts that was greater than with the midazolam group. The improvement in suicidal thoughts and depression in the ketamine group appeared to persist for up to six weeks.

Those in the ketamine group also had greater improvement in overall mood, depression, and fatigue compared with the midazolam group. Ketamine's effect on depression accounted for approximately one-third of its effect on suicidal thoughts, suggesting the treatment has a specific anti-suicidal effect.

Side effects, mainly dissociation (feeling spacey) and an increase in blood pressure during the infusion, were mild to moderate and typically resolved within minutes to hours after receiving ketamine.
"This study shows that ketamine offers promise as a rapidly acting treatment for reducing suicidal thoughts in patients with depression," said Michael Grunebaum, MD, a research psychiatrist at CUMC, who led the study.
"Additional research to evaluate ketamine's antidepressant and anti-suicidal effects may pave the way for the development of new antidepressant medications that are faster acting and have the potential to help individuals who do not respond to currently available treatments."
Readers – did you know that the CDC reports a whopping 26.5 percent increase of U.S. suicides between 1999 and 2015?
"There is a critical window in which depressed patients who are suicidal need rapid relief to prevent self-harm," said Dr. Grunebaum.
"Currently available antidepressants can be effective in reducing suicidal thoughts in patients with depression, but they can take weeks to have an effect. Suicidal, depressed patients need treatments that are rapidly effective in reducing suicidal thoughts when they are at highest risk. Currently, there is no such treatment for rapid relief of suicidal thoughts in depressed patients."
Shocking FACT: Most antidepressant trials had excluded patients with suicidal thoughts and behavior, seriously limiting data on the effectiveness of antidepressants in people with suicidal ideation.
Fortunately, previous studies on ketamine's effect on suicidal thoughts coupled with this one can pave the way for a different perspective on drugs and drug use. The last few years have blown the lid on the medicinal uses of psilocybin, MDMA, LSD and marijuana – especially for PTSD. This is not to say everyone should go out and K-hole, but it does expose the lies of the DEA's schedule system that paints these substances as useless, dangerous and crime-inducing.
New research seriously undermines the archaic war on drugs – as it should, since peaceful people who may or may not be in need of remedy, will not be helped locked in a cage against their will in the privatized prison system.
Also see:
Scientists Discover Which Neurotransmitter In Brain Stops Unwanted Thoughts
---
DISCLAIMER: This article is not intended to provide medical advice, diagnosis or treatment.
You can republish and share this piece but author name and link back to homepage must appear at the top. This message and all internal links must remain intact.
---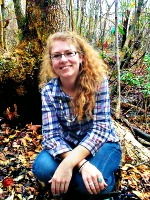 Heather Callaghan is a Health Mentor, writer, speaker and food freedom advocate. She is the Editor and co-founder of NaturalBlaze as well as a certified Self-Referencing IITM Practitioner.
Get a nifty FREE eBook – Like at  Facebook, Twitter and Instagram.