FatGirlFedUp Posted Astonishing 300 Pound Weight Loss Selfie
By Heather Callaghan, Editor
We would like to applaud Instagramer @Fatgirlfedup for her hard work and dedication shedding an astonishing 303 pounds in just 18 months – no easy feat!
She documented the weight loss on her social media page, which has almost half a million followers, for the last two years and then launched an incredible "before and after." If anyone ever deserved to take a bow, it's you, Girl. 
Widget not in any sidebars
When Lexi Reed was 26, she weighed about 485 pounds. One of her Instagram memes sums up her journey: Caterpillar 2016, Cocoon 2017, Butterfly 2018.
Let's not forget her husband, Danny, who started at 280 pounds and was on her journey as a team, losing weight in solidarity.
The Indiana couple lost weight together without a plan or trainer and even got married along the way. Her husband can now pick her up!
Previously, they could not enjoy theme parks, travel, take walks or even go grocery shopping.
They wanted a future with children – they wanted to be together longer.
She said:
We may have lost the weight but we have grown closer together. Pound by pound, step by step, day by day — we have transformed our lives and molded our bodies into the people we've always wanted to be…

This man has been by my side for the last 10 years and treated me no different at 485lbs than he does at 182lbs. We all deserve to live a life we are in love with and have people around that make it worth living. We hope others will hear our story & decide not to give up!

[…]

The couple have been subject to much media attention, but their sole goal remains on supporting each other through the weight loss plan they have set out.

[…]

Before their change of lifestyle the couple were whacking 8,000 calories down them every single day – they cut their intake and shed half of their body weight in just 12 months.
Their weight loss story is not over – they plan to lose a total of 400 pounds between them by the end of the year.
Another one of her pictures sums up her philosophy – don't wait for January, start what you want now.
She said:
Tomorrow is the first day of the rest of your life. Are you going to just keep talking about losing the weight or are you just going to do it? No more excuses. No more fear.
What are your goals and dreams this month?
Leave a comment below and don't forget to share!
You can republish and share this piece but author name and link back to homepage must appear at the top. This message and all internal links must remain intact. 
---
DISCLAIMER: This article is not intended to provide medical advice, diagnosis or treatment.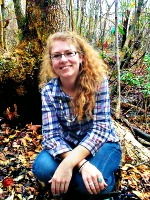 Heather Callaghan is a Health Mentor, writer, speaker and food freedom advocate. She is the Editor and co-founder of NaturalBlaze as well as a certified Self-Referencing IITM Practitioner.
Get a nifty FREE eBook – Like at  Facebook, Twitter and Instagram.