Toddler Remains Free From Seizures Thanks to Hemp Oil
By Heather Callaghan, Editor
An Illinois 2-year-old is now free from seizures thanks to hemp oil!
Kiana Algire noticed seizures and corresponding developmental delays in her son after he turned one. After taking him to different doctors and receiving a misdiagnosis, her son Silas was finally diagnosed with epilepsy.
Unfortunately, his medication wasn't able to efficiently treat his seizures. More and more, epileptic people are turning to cannabis medicine or hemp-derived CBD oils, which carry few if any side effects for many people – especially children. Seizures can be fatal and limit the independence of the person suffering them.
Kiana told High Times, "Before, I never understood why people would not just use the medicine that doctors gave them – but then it happened to my kid. I understand now."
High Times reports:
By chance, Kiana had a friend whose son has infantile spasms. Her friend introduced her to the idea of treating Silas with CBD oil and introduced her to the nonprofit organization ECHO Connection. ECHO Connection works to educate people about the healing powers of cannabinoids and even gives charitable donations of CBD products and/or financial aid to patients and caretakers in need. The company HempMeds provides many of the CBD products that ECHO Connection distributes to charity-receiving families—including Real Scientific Hemp Oil, which is what Silas takes.
SEE: Autistic Boy Gains Ability To Speak After Just 2 Days Of CBD Oil
Kiana explained that she gives Silas a "Cheerio-sized" amount of CBD oil mixed in with his breakfast every morning. He's only had one seizure since starting the regimen. And it only occurred because he hit his head.
We recently reported that the first Briton prescribed marijuana-derived CBD oil is now free of potentially deadly and treatment-resistant seizures. We are thrilled to report more of these recovery stories both within North America and abroad.
Silas is two years old now and is celebrating a totally seizure-free life thanks to hemp oil!
Best of all, Silas doesn't suffer any more developmental delays because his seizures are now effectively under control. Since taking CBD oil, he is now a full year ahead in his development.
Way to go Silas!
---
You are free to republish and share this piece but author name and link back to homepage must appear at the top with this message and all internal links in tact. 
---
DISCLAIMER: This article is not intended to provide medical advice, diagnosis or treatment.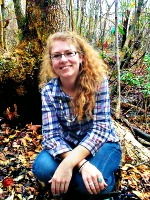 Heather Callaghan is a Health Mentor, writer, speaker and food freedom advocate. She is the Editor and co-founder of NaturalBlaze as well as a certified Self-Referencing IITM Practitioner.
Get a nifty FREE eBook – Like at  Facebook, Twitter and Instagram.