Songbirds Have Lost Their Way Thanks to This Common Pesticide
By Heather Callaghan, Editor
A groundbreaking study is showing once and for all that despite safety claims, insecticides called neonicotinoids have a direct effect on the health and travels of songbirds.
Reportedly, this is the first study to show that imidacloprid (neonicotinoid) and chlorpyrifos (organophosphate) — which are two of the most widely-used insecticides — are toxic to seed-eating songbirds.

Said [Christy Morrissey, a professor at the University of Saskatchewan], "Studies on the risks of neonicotinoids have often focused on bees that have been experiencing population declines. However, it is not just bees that are being affected by these insecticides."


Widget not in any sidebars


Eng added, "These chemicals are having a strong impact on songbirds. We are seeing significant weight loss and the birds' migratory orientation being significantly altered. Effects were seen from eating the equivalent of just three to four imidacloprid treated canola seeds or eight chlorpyrifos granules a day for three days."
Seeds Are Pretreated With Neonics
Many people think they can easily wash pesticides off their foods. And that's true for certain pesticides and with certain solutions. But it is not true for neonics!
Farmers used to spray them, but now they are typically treated on seeds and become a part of the plant, allowing the farmer to skip inconvenient sprayings. Some farmers will even claim that they can use "less chemicals" as a result, but this is not true for the birds, bees or humans consuming the plant.
Birds are eating some of these treated seeds.
Morrissey said:
Birds that stop on migration are potentially eating these seeds, but can also mistakenly ingest the chlorpyrifos pellets for grit, something they normally eat to aid in the digestion of seeds.
However, she and post-doctoral fellow Margaret Eng snagged some sparrows off the trail to study how birds react to the ingestion of neonics. The birds were fed for three consecutive days and each day receiving either a low or high dose of either imidacloprid or chlorpyrifos.
After this, they discovered that these neonics altered the birds' migratory orientation and they also lost up to 25% of their body fat and body mass.
see: The Power Of Millet – 3 Ways
Eating Insecticidal Food Unavoidable for Birds
York University biology researcher Bridget Stutchbury said, "Many small migratory songbirds use agricultural land as a stopover to refuel on long flights. These neurotoxic insecticides are widely used in North America but their effects on migratory ability in birds have not been tested before. Although neonicotinoids were thought to have a lower toxicity to vertebrates, it actually proved to be more harmful to these songbirds than the older organophosphate chemicals."
Survival Isn't Really the Point
Although the birds survived after the feedings stopped, experiencing weight loss and migratory disorientation is a problem.
Eng said:
The effects we saw were severe enough that the birds would likely experience migratory delays or changes in their flight routes that could reduce their chance of survival, or cause a missed breeding opportunity.
To have a study that shows a direct effect from a normal type of consumption a bird might encounter on its migrations is valuable. The study authors hope this will influence regulation, but we shall see.
       See: Birds Are Losing Their Way
---
DISCLAIMER: This article is not intended to provide medical advice, diagnosis or treatment.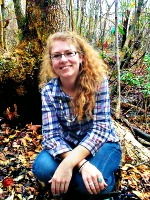 Heather Callaghan is a Health Mentor, writer, speaker and energy medicine practitioner. She is the Editor and co-founder of NaturalBlaze as well as a certified Self-Referencing IITM Practitioner.
Get a nifty FREE eBook – Like at  Facebook, Twitter and Instagram.