The Tiny Home That Comes With Its Own Mobile Greenhouse
By Heather Callaghan, Editor
Have you ever had to go away, but worried about your garden? Now you can take it on the run! Heck, this mobile greenhouse allows you to live on the run, too.
Meet Elsa – that's the name of this tiny home you can hitch to a vehicle and take on the go. It's available through Olive Nest Tiny Homes of Lakewalk Tiny Home Community, South Carolina.
The clever design brilliantly utilizes every bit of free space. Inside and out, it appears much larger than its 28 ft by 8 1/2 ft size.
This one costs $81,500 which may seem steep for a tiny home but consider that many pay for RVs that do not include these amenities nor the comfort of a real home. Plus, it comes fully furnished and even includes cherry wood pieces and artwork on the walls. It also has a dryer, freezer, oven, fridge and washer.
Widget not in any sidebars
It certainly offers more breeze and lighting than an RV. It was created by a builder with 40 years of craftsman experience in the trade.
Just look at the photos below and pay attention to the high end zone lighting system and the custom designed and built deck with swing.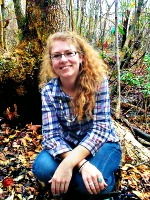 Heather Callaghan is a Health Mentor, writer, speaker and energy medicine practitioner. She is the Editor and co-founder of NaturalBlaze as well as a certified Self-Referencing IITM Practitioner.
Get a nifty FREE eBook – Like at  Facebook, Twitter and Instagram.