Herpes Vaccine Researcher Illegally Injected People With Modified Virus in Backalley Trials
By Heather Callaghan, Editor
An SIU Microbiologist conducted illegal live virus herpes vaccine trials on participants in hotels - Involvement from Paypal cofounder & Hollywood filmmaker
Microbiologist William Halford of South Illinois University conducted illegal live virus herpes vaccine trials on participants in hotels without written, informed consent or oversight.
In the months spanning 2013 in Illinois and again in 2016 offshore, he injected his own created, live herpes virus injection into them and may have given two or more of the human subjects, a form genital herpes. He conducted his own brand of experiment without any outside accountability – not from doctors, nurses or medical staff, and without notifying any U.S. authorities.
Halford escaped all forms of Earthly accountability when he died of cancer this past June. But before he died, RT reports that he…
…administered his experimental shots to at least eight herpes patients on four different occasions in the summer and fall of 2013. The volunteers were injected with a virus he had created, according to emails from seven participants and interviews with one participant.
Widget not in any sidebars
In multiple email exchanges between Halford and the participants, seen by Kaiser, he asked them to send photographs of rashes, blisters and other reactions they might have received as a result of the injections.

Halford, who was a microbiologist rather than a physician, apparently knew that his makeshift trial was a violation of US law, as he stated the need for secrecy in one of his emails. He said it would be "suicide" if it became too public about how he was conducting his research.
In a set of lurid emails allegedly uncovered by the Kaiser Health News investigation, Halford actually admitted to being guided by the human subjects and acquiesced a demand to have a double dose! Obviously, this is not scientific in any way shape or form. It eerily hearkens back to the Louis Pasteur days of cow pox scrapings.
"Just wanted to pass along that I immunized someone with the higher dose of the HSV-2 vaccine on Monday, and I attach the photos of the injection site at 48 hours to give you and everyone else an idea of what to expect…," he wrote in September 2013. "This individual requested that I give him two immunizations to double the effect…one immunization per leg."

Four days later, Halford wrote that "everyone's vaccines contained ~150 million infectious units of the HSV-2 vaccine strain," noting that the first injection of the group represented about a 30- to 40-fold increase over what others received in August 2013. In the same email, the microbiologist wrote that he believed the trials were important.
Disturbingly, he shrugged off any science-driven desire for results when he told his subjects he didn't "know how it will turn out" but felt his experiment would be a test in safety and an "opportunity" to see if there was any therapeutic benefit. He haphazardly told a participant that the outcome was "nothing more than an educat[ed] guess" and that "the proof is in the pudding…let's see if your problems with outbreaks dial back or not."
In addition to the trial being blatantly illegal, the microbiologist also did not obtain written informed consent from the participants, which is required by US law when testing a live virus on humans. Moreover, medical researchers are not allowed to inject people without a physician or nurse practitioner being present, Jonathan Zenilman, a doctor and expert on sexually transmitted diseases at Johns Hopkins University, told Kaiser.
While one woman claims to have been cured of genital herpes…
…a man from Texas who said he received the injections said he fears the vaccine may have given him genital herpes (HSV-2), when he previously only had HSV-1, which usually emerges as sores on the face.

The Texan wrote in an email on February 24, 2014, that he was frightened after his second shot. "I got a large rash on my leg and it burned and swelled," he wrote. "Then a blister popped up."
The Plot Thickens With Connection PayPal Co-founder?
The university has been mainly silent on the Kaiser investigation but said that it was forming a corrective-action plan. Participants said they reached out to SIU for help but the college was "dismissive."
Here's the real kicker from RT:
The university previously said it had no role, responsibility, or knowledge of the 2016 trial on St. Kitts, because Halford pursued it through Rational Vaccines, a company he co-founded in 2015. Its sole purposed was to market and research the herpes vaccine.

However, SIU shared a patent on the herpes injection with the company, and promoted Halford's research on its website. Furthermore, when a company owned by entrepreneur and PayPal co-founder Peter Thiel invested millions of dollars into the research in April, SIU publicly hailed Halford and Rational Vaccines.
Connection With Hollywood Filmmaker?
Meanwhile, the surviving co-founder of Rational Vaccines, Hollywood filmmaker Agustín Fernández III, has said he considers the 2016 trial a success, and vowed to continue the research. He said that he was not involved with Halford's work before the company was formed (meaning he had no part in the 2013 trial), but said he is aware of "individuals who experienced positive outcomes from the vaccine."
Sadly, those stricken with incurable herpes could have latched on to Halford's secret experiment due to desperation and false hopes.
Obviously, no one should willfully consent to such an experiment, but one could also question the prudence of submitting to the jabs currently on the market as many doctors do not know the contents or risks.
We hope that the others involved in this illegal activity are held to account and that the participants are helped since they were led to believe in the auspices of an actual experiment and could have no way of knowing the potential deleterious effects of the injections.
---
You are free to republish and share this piece but author name and link back to homepage must appear at the top with this message and all internal links in tact. 
---
DISCLAIMER: This article is not intended to provide medical advice, diagnosis or treatment.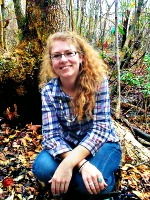 Heather Callaghan is a Health Mentor, writer, speaker and food freedom advocate. She is the Editor and co-founder of NaturalBlaze as well as a certified Self-Referencing IITM Practitioner.
Get a nifty FREE eBook – Like at  Facebook, Twitter and Instagram.