House Cleaning Could Save Your Life But Not In the Way You Think
By Heather Callaghan, Editor
Researchers have found two simple ways to stave off an early death – and one of them is surprising! Indeed, the daily accomplishment of basic house cleaning (or gardening) can do far more for you than you ever imagined. It can do more for you than just provide a hygienic and comfortable living space.
Last month, researchers announced that 1 in 12 worldwide deaths over a 5-year period can be prevented through just 30 minutes of physical activity, 5 days a week. This could include house cleaning, daily chores or walking to work. Cardiovascular disease is one of the biggest modern killers and in recent years, scientists have really homed in on the idea of physical movement as the preventative cure.
Lead author of the McMaster University study, Dr. Scott Lear said:
Meeting physical activity guidelines by walking for as little as 30 minutes most days of the week has a substantial benefit, and higher physical activity is associated with even lower risks.
Widget not in any sidebars
The World Health Organization recommends at least 150 minutes of "moderate-intensity" or 75 minutes of "vigorous-intensity" aerobic activity per week. According to the report, about a quarter of the entire world doesn't even meet this standard. However, the researchers say that "being highly active (750 minutes a week [about 1 hr 40 min per day]) is associated with an even greater reduction" of death from cardiovascular disease.
Again, this can include any kind of activity such as gardening.
The study followed 130,000 people in 17 countries and "confirms on a global scale that physical activity is associated with a lower risk of mortality and cardiovascular disease." Participants were ages 35 to 70 from urban and rural areas in rich and poor countries, and were followed for almost seven years. Neither the country, nor the type of activity – even leisurely, fun activities – changed the results. Any movement helps.
They checked up on how many people suffered heart attacks, strokes and other diseases against how many engaged in movement.
"Of the 106,970 people who met the activity guidelines, 3.8 percent developed cardiovascular disease, compared to 5.1 percent of people who did not," said the authors.

"Risk of mortality was also higher for people who did not meet the recommended amount of activity — 6.4 percent compared to 4.2 percent for people who met guidelines."

Physical activity done as a means of transport, as part of one's job, or as housework, were the most common forms, the team found.

"Overall, the more activity a person did the lower their risk of mortality and cardiovascular disease."
Full disclosure – these percentage differences are almost negligible when you are just looking at the number of participants. (Of course we don't consider human beings to be negligible but we're talking about whether it's worth it to hit up the gym or not). It's when you calibrate the numbers on a worldwide scale, however, that you see a big difference in the number of people who live longer versus those who die early from sedentary living.
We also think that scientists should acknowledge other variables that lead to cardiovascular disease such as inflammatory substances in food, instead of fault finding in individuals. Think about it – in the Western world, fitness has become almost as trendy as it was in the 1980s – legwarmers included! And, while our ancestors arguably were on their feet more, they still relaxed a lot, too. One could even argue that people of the new world do not truly relax enough.
On the other hand, with so many of our jobs depending on screen time, some of us in the modern world barely move around enough to keep from getting blood clots. The teams wanted to encourage people who don't have access to gyms that they can do nearly anything that requires bipedal beings to stand upright.
The message is clear – just a few minutes of activity keeps one out of the complete sedentary mode that a lot of us find ourselves in. And in just those few minutes of regular daily activity, we can do a lot to add years to our lives.
So the next time you grumble when you break out the broom or clear that dust or take that brisk morning walk or wash the car or pick up after your dog – just remember that your heart is warmly thanking you from the future.
DISCLAIMER: This article is not intended to provide medical advice, diagnosis or treatment.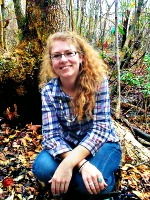 Heather Callaghan is a Health Mentor, writer, speaker and energy medicine practitioner. She is the Editor and co-founder of NaturalBlaze as well as a certified Self-Referencing IITM Practitioner.
Get a nifty FREE eBook – Like at  Facebook, Twitter and Instagram.