Founder of Autism Non-Profit Found Dead in Canal
By Heather Callaghan, Editor
We regret to report to you that a well-known advocate for autistic people – Jeana Beck – died approximately November 17th near an Oregon hotel room where she had been staying.
Beck was the founder of Unlocking Autism and was traveling with her 23-year-old autistic son for a work trip and staying at Rodeway Inn.
She reportedly went outside for a smoke break and never returned. She was reported missing. Tragically, her body was found the next night in a canal behind the hotel.
Strangely, police almost immediately ruled out foul play, which seems to be typical of the strange string of deaths that has rocked the alternative health community in the last year or so.
Widget not in any sidebars
We have touched on some of those stories on dead doctors but apparently the number has reached nearly 80 in less than a two-year period.
Here is another strange twist – Beck was a supporter of Age of Autism, whose editor Dan Olmstead also died in an alleged suicide early this year.
The family, of course, wants answers and apparently isn't accepting the police explanation for Beck's death. They rightfully want to know what happened to their loved one. Beck leaves behind four children. They say she would not take her own life, had no enemies, and her purse, keys and car were left where they were when she suddenly disappeared.
We know it's been said before but we are indescribably sorry and saddened to hear this news and the other many inexplicable deaths. Our thoughts and prayers are truly with Beck's family and we hope for answers soon.
---
DISCLAIMER: This article is not intended to provide medical advice, diagnosis or treatment.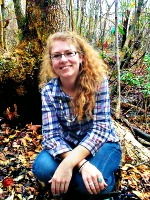 Heather Callaghan is a Health Mentor, writer, speaker and energy medicine practitioner. She is the Editor and co-founder of NaturalBlaze as well as a certified Self-Referencing IITM Practitioner.
Get a nifty FREE eBook – Like at  Facebook, Twitter and Instagram.