Biblical Spice Tested as Possible Breast and Prostrate Cancer Treatment
By Heather Callaghan, Editor
Cancer surgeon and vigorous researcher Nancy DeMore is like a detective when it comes to testing possible treatments for breast cancer. She joins another researcher to test an ancient, revered substance from the Bible on breast and colon cancer at the Medical University of South Carolina.
……………
We're talking about Frankincense!
Frankincense (from the Boswellia genus) is actually a tree resin, highly valued throughout history (and today) as a trade product, medicine, courting gift and sensual fragrance. It is also treasured as a religious incense to strengthen members both spiritually and physically.
Another South Carolinian researcher named Ingrid Bonilla happened to study the same exotic spice in the lab and has researched frankincense as a treatment on breast cancer cells. Bonilla sought Dr. DeMore, as she was the author of the only published breast cancer clinical case study.
She said:
It's nice to see doctors like [DeMore] who think outside the box – Out of all the physicians that I talked to about this, Dr. DeMore was the only one who was interested in moving this forward.
DeMore says boswellic acid, the extract from Indian frankincense, may help by reducing inflammation. Interestingly, the chemical structure of boswellic acid is similar to other anti-inflammatory drugs like ibuprofen (but presumably without the mind-numbing effects of NSAIDS).
Bonilla and DeMore wrote the current clinical trial with data from clinical trials of frankincense in Europe. DeMore says their study is "window of opportunity" trial which means it takes advantage of the window of time between the initial diagnosis of breast or colon cancer and surgery to remove the cancer. The patient will take boswellia while waiting for surgery.
DeMore said:
Tumor from the biopsy that was taken to make the diagnosis of cancer before treatment will be is compared to the tumor taken at surgery after treatment.

This will allow us to assess whether taking boswellia changes the biology of the tumor.
It's very common for plants to be used as drug compounds – digoxin, from foxglove plant is one of the most common examples. A poisonous plant in the wild, it actually stops cardiac arrhythmias as a drug.
DeMore is particularly interested in natural compounds for cancer treatment. She has studied curcumin (from turmeric spice) on cancer as it stops blood vessel growth in tumors, which is a common approach to treating tumors in the medical world.
Pure Encapsulations – Boswellia AKBA – Hypoallergenic Support for Immune, Joint, Gastrointestinal and Cell Health* – 120 Capsules
She is very careful to warn against going by hearsay for natural products or self-treating. The dosages, potency and approaches won't be the same as in a clinical trial. "What we are really committed to doing is to study natural products in a well-designed clinical trial to prove whether or not there is a benefit. We don't know if it's going to work," she said. But putting the promising past results of frankincense through rigorous trials can help put all uncertainty to rest!
Bonilla is just grateful that DeMore took her idea seriously. "Sometimes I'm, like, 'Wow! I never pictured myself five years ago sitting here and being involved in anything like this.' I consider myself very blessed," she says.
We certainly wish the researchers well in their quest to vigorously study these natural compounds to make safer, effective cancer treatments, and will provide updates as needed.
Images via Pix
Is this good news? Sound off below and don't forget to share!
---
DISCLAIMER: This article is not intended to provide medical advice, diagnosis or treatment.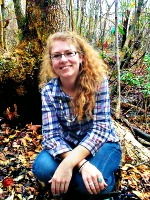 Heather Callaghan is a Health Mentor, writer, speaker and food freedom activist. She is the Editor and co-founder of NaturalBlaze as well as a certified Self-Referencing IITM Practitioner.
Get a nifty FREE eBook – Like at  Facebook, Twitter and Instagram.