Clean Water For Puerto Rico! Thanks to Solar-Powered Filtration
By Heather Callaghan, Editor
America has been relentlessly barraged with tragic stories of Puerto Rico's devastation following recent hurricanes. The situation has left the world in a precarious situation where we look on helplessly wondering what we can do.
Enter: Pure Foundation. We don't know much about this foundation but it is their mission to clean up the world's water shortages. Now, we finally have what is perhaps one of the first positive stories to surface from Puerto Rico in quite some time.
Pure Foundation can provide clean water in poor or devastated parts of the world thanks to the power of solar water filtration.
Good News Network reports:
The Waterbox is a solar-powered, military-grade water filtration that can clean thousands of gallons of water. Pure Foundation volunteers spent a week on the island earlier this month and distributed Waterbox systems to several of the Boys and Girls Club facilities on the island.

The 12 Boys and Girls Clubs of Puerto Rico locations have served as community distribution points for food, water, and resources since the hurricane hit.

This is not the first major outreach effort conducted by the Pure Foundation, either – back in 2016, the organization traveled to Flint, Michigan and installed dozens of Multipure drinking water systems throughout the Boys and Girls Club locations in the region. They also repaired and replaced much of the damaged plumbing that had been corroded by contaminants in the water supply.
Jennifer Rice, the executive vice president of the Pure Foundation, told the Network:
We are currently in the process of scheduling our relief team's next trip to Puerto Rico – We are hoping to be back on the island in 2-3 weeks or as quickly as logistics permit.
She adds that volunteering in a devastated area is not as easy as it sounds – but sheer determination sure helps.
Getting flights booked, figuring out how to move lots of cargo with only 3 individuals, finding hotels willing to accept new guests and arrange funding with limited ground communication all bring their unique sets of challenges… but we conquered them once and we are just as committed, if not more so, to conquering them a second time.
 (Photo by The Pure Foundation via GNN)
Are you glad for this news development in Puerto Rico – can anything more be done? Sound off below and don't forget to share!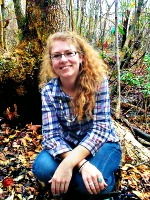 Heather Callaghan is a Health Mentor, writer, speaker and energy medicine practitioner. She is the Editor and co-founder of NaturalBlaze as well as a certified Self-Referencing IITM Practitioner.
Get a nifty FREE eBook – Like at  Facebook, Twitter and Instagram.