Woman Fights to Raise Chickens in Backyard – Life and Death Situation for Son
By Heather Callaghan, Editor
More and more city bureaucrats are becoming stony code enforcers for Agenda 21 when it comes to people's yards. We've reported time and again, about the overreach of municipalities in banning people from growing food, raising small animals, having lemonade stands or even tiny lending libraries on their own property.
What happens when you can't grow food for your child – who medically cannot tolerate anything else? When the child needs the food to live?
That is precisely what happened to one South Carolina woman who after lengthy food trials with her son, discovered that he could only tolerate food made from their backyard chicken eggs.
[Whitney Craig has] been voicing her concerns at council meetings because it's a medical reason for her son, not just for the luxury of having chickens in her backyard.

Her son is intolerant to many foods, and even doctors can't pinpoint exactly what's wrong with him.

But the chickens' eggs are a staple in his diet.

They don't make him sick like other foods.

She says he eats anywhere between a dozen alone a week, and it's one item he can eat that's not costly.

At one point, Whitney had chickens and a rooster in her back yard.

But when neighbors started complaining to the county and police, she got rid of them.

Then she decided to take action by having her voice heard about why they were a necessity to council meetings.
In typical bureaucratic fashion, Horry County's initial reading to allow chickens was approved on an 8-to-4 vote……but only for the price of a $200 fee, to the county's zoning board of appeals. This is after submitting an application to the city to ask permission – presumably the application could be denied.
Furthermore, the $200 fee would go toward taking out a "newspaper advertisement notifying residents of a public comment period, and also notifying the applicant's neighbors of the change." Would this mean that your neighbors can shoot you down after you've paid. Is this a way to literally pass the buck?
Craig said:
They don't understand what I go through on a daily basis to keep my child alive, and that's been a struggle from day one since he's been born, we were just in Charleston having a procedure done for him, if people put themselves in my shoes, they might be a little more compassionate about what I'm trying to do for my son.
The local law has two more readings to pass.
Craig who has helped her son his whole life was understandably deflated.
"I make at least four trips a month to doctors in Charleston, I have to pay for every medication that he has because it has to be compounded and insurance doesn't pay for that, his food that I buy is extremely expensive, so a $200 fee might not seem like anything to them but it's a lot to us," she said.
It would, of course, defeat the purpose of growing food!
If you live in the county, please attend meetings to voice your abhorrent rejection of this bloated regulation.
Respectfully email the Council HERE.
WMBFNews.com, Myrtle Beach/Florence SC, Weather
Image: Whitney Craig, Pixabay
---
---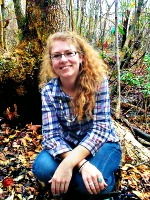 Heather Callaghan is an independent researcher, writer, speaker and food freedom activist. She is the Editor and co-founder of NaturalBlaze as well as a certified Self-Referencing IITM Practitioner.
Get a nifty FREE eBook – Like at  Facebook, Twitter and Instagram.