Mom Forced By UK High Court to Vaccinate Her Children
By Heather Callaghan, Editor
This is a true story. As crazy as it may seem, this actually happened. A vegan mother who chose not to vaccinate, based on animal-based vaccine ingredients, was ordered by the UK High Court recently to have her two sons vaccinated.
This is not a first for the High Court. In 2013, in a very similar incident, and mother was forced to vaccinate her two daughters with an MMR shot.
How did this happen? 
Judge Mark Rogers sided with the father's petition, when he bent the court's ear about the mother's beliefs.
[…]the father applied for a court order to get his sons vaccinated, citing the safety of his children first and calling the mother "obsessive, overprotective and narrow in her views."

He told the court she had "a suspicion of all conventional medicine" and used an example of her not allowing the children to take paracetamol-based medicine, like Calpol [like Tylenol], specifically designed for children.
Rogers who ordered the boys, ages two and four to receive diphtheria, polio, meningitis, measles, mumps and rubella vaccines.
He said,
I am truly sorry that the mother will regard the decision as wrong, but my objective duty is clear.

I have serious concerns as to (the mother's) ability to look objectively and even-handedly.
He noted that the mother was unable to find a doctor to appear in front of the court to support her views and cited the UK's Children's Act of 1989 which apparently allows courts to "overrule a parent" for the "welfare" of a child. The issue of vaccines does not appear in any of the headings for the Children's Act.
The mother's views are facts
The mother wanted her sons to be free from toxic ingredients found in vaccines (aluminum, formaldehyde are just a couple). Especially animal-based ingredients such as bovine extract, (monkey kidney) cell culture, lactose, gelatin, and mouse serum protein to name a few.
She told the court that her older son had "suffered side effects including cradle cap, a persistent cough and eczema as a result" of vaccinations.
But the father made it appear that she was paranoid and had the upper hand since the courts typically defer to the State establishment and not the best interests of children or family.
The mother, who cannot be named to protect the anonymity of the children, told the court: "What I have learned is that yes, vaccines do work some of the time, but there is a definite risk with vaccination. The vaccine manufacturers have cited that vaccines are 'unavoidably unsafe.' There is a very rare risk that either of the children will ever catch one of the diseases listed in this report. Both children have strong immune systems which definitely helps in protecting them from diseases."
[A lengthy review from the distinguished Cochrane Collaboration found vaccines to be ineffective in two separate studies, however, the pharma-sponsored media won't cite you this fact. See: The Toxic Placebo Effect Of Vaccines.]
The mother added,
No vaccine is vegan.  No doctor will criticise the action of a vaccination or they will be afraid of losing their job. It is not natural to be injected with metal elements and a vegan it goes against my beliefs for my child to be injected with something that is grown on animal cells or something that has been tested on animals.
She's right; not only do vaccines contain animal- and human-derived ingredients like cloned aborted fetal cell lines, but they are also tested on animals. See: The Shocking Backroom Image Behind Every U.S. Vaccine
European vaccines were also found to contain high amounts of neurotoxic aluminum.
The mainstream and science-worship sites are having a field day with this news as well as so-called skeptics who may scoff at "hippie-vegans." Yet, they accept injection and want to force it on others without so much as having read an insert. Vaccine front-runners want the label "vaccine-skeptic" to be altered to "vaccine-deniers" similar to the "anti-vaxxer" smear that was created by those with personal investments in vaccines.
Yet, those who are skeptical of vaccines often are as a result of their first child's failed health after vaccination – and deserve the right to refuse a medical product that carries substantial risk. Vaccine injury is very real and continues to go under-reported. Pharmaceutical companies hold no liability and as a result, U.S. taxpayers have paid a $3 billion dollar bail out to pharma companies to pay out to vaccine injured families.
Where there is risk, there must be choice
Little do most realize as they sit and watch parents lose their rights that
when the pharmaceutical companies roll out the other 200+ vaccines that they have waiting in the pipeline, a stony judge can decide their child's fate despite the fact their child has a genetic disposition that cannot handle toxic vaccines or already showed reaction to the first vaccine received. Let alone, the fact that every person has a right to refuse something that goes into their person.
More and more, family members are being torn by vaccine beliefs and are even overstepping medical bounds. The above story shows that now the courts can be dragged into the decision-making process and children can be ordered to the doctor for generous amounts of jabs.
Also see:
---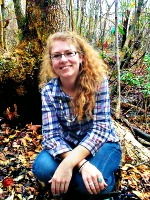 Heather Callaghan is an independent researcher, writer, speaker and food freedom activist. She is the Editor and co-founder of NaturalBlaze as well as a certified Self-Referencing IITM Practitioner.
Get a nifty FREE eBook – Like at  Facebook, Twitter and Instagram.