Market Vendor Arrested for Selling Fake Eggs Made From Plastic
By Heather Callaghan, Editor
An Indian shop owner was recently arrested for selling fake plastic egg products, sold as food for his customers in the West Bengal city and market of Kolkata.
After a woman lodged a complaint with the police, an investigation discovered that shopkeeper Md Shamim Ansari sold dangerous, artificial eggs to consumers. He was arrested in Park Circus Market on Friday (yesterday). The Tiljala market is now being checked by authorities.
Anita Kumar, who reported the food seller, noticed the artificial eggs had a "plastic-like quality" when spread into a pan.
"I tested my suspicion by putting a match to it and it caught fire. The shell also looked plastic. I was sure that this was not natural and, being a mother, I felt I should alert the public," she said.
Widget not in any sidebars
By now, you've likely heard reports of fake food sold in countries like China such as this report by AltHealth Works. Unfortunately, copycat stories took creative license and started scaring North Americans by outright saying that their own rice could be fake and plastic. These were mostly isolated incidents in small, Asian towns. They were not mass food distributors shipping products here.
However, this is a good time for Americans to pause and ponder how real American food actually is – albeit edible.
Will Fake Food Come to the Western World?
Free trade and deregulated imports have created a food quality issue already. For instance, because of free trade, it is actually cheaper for chicken producers to ship goods to China to prepare and ship back to the U.S. for distribution – without inspection from the USDA. As if you needed another reason to abstain from chicken nuggets.
Because of examples like the fake plastic eggs above, I have to pause and go hmmm when someone says the market can fix this very problem without any kind of intervention – as though there aren't people who would try to get away with tainting or adulterating food for years on end with consumers none the wiser. On the other hand, in the U.S. this does happen under the tutelage of the very agencies we pay to make sure that doesn't happen. They are mere corporate front runners, making the partnership between government and corporations unbearable for consumers.
We also face a current issue of fake organics flooding in from countries like Turkey. And in China, one has to be rich to find or grow organic, and even that food is highly questionable due to living conditions. Remove all barriers with more ridiculous free trade agreements – do nothing about the pollinator decline, do nothing to help farmers – and we will be a nation completely dependent on China for sustenance. We would have the market version of a Candida bloom. So yes, there is a possibility of fake food in the Western world in the future – if we don't stop the insanity already here.
---
Image: ZeeNews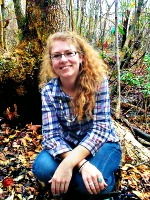 If you'd like to republish this article please use the code below!
Heather Callaghan is an independent researcher, writer, speaker and food freedom activist. She is the Editor and co-founder of NaturalBlaze as well as a certified Self-Referencing IITM Practitioner.
Get a nifty FREE eBook – Like at  Facebook, Twitter and Instagram.