Hospital Deploys "Baby Rockers" To Cuddle Babies Left Behind
By Heather Callaghan, Editor
What if your official occupation was a "baby cuddler?" As a volunteer, you would cuddle babies into sweet comfort during the time of their most crucial need for bonding. According to one of the biggest addiction experts, you may have broken the cycle of addiction and crime by cuddling an abandoned baby.
Five women make their way to Lincoln's Madonna Rehabilitation Hospitals every day to cuddle babies. For whatever reasons, their parents are out of the picture – some are even shaken babies. Some are wards of the state, but the babies share one thing in common – they are all alone.
The volunteers work in shifts to make sure no infant is left out.
They are the "baby rockers."
One of them is Anne Jensen (pictured above). "Whenever we had a baby that was a ward of the state or the parents weren't there or needed help, I would come in and rock the baby," Jensen  told CNN.
"When you walk in…in the morning and those little faces light up, you know you've done some good," said Carole Johnson.
"A lot of times these babies can't get that human touch and tenderness that they need early in life. So, we come in and provide that," Sandy Ludwig said.
Jensen notes that the babies recognize her when she picks them up – they recognize her voice. She is so skilled at putting a baby to sleep, that the nurses bring them to her.
The ladies talk about how hard it is to leave them or have the babies leave after forming such a strong connection – but the rewards are worth it, they say.
If only we could clamp down on the issue of babies being wards of the state in the first place since they would really thrive with their parents' love. But it's not really clear in this story why there are so many abandoned babies.
The hospital notes that many hospitals would welcome such volunteers because nurses do not have time to attend to the lonely babies. One wonders if this nursing task has fallen by the wayside due to the harried schedules of modern nurses. Regardless, this volunteer work is one of the best kept secrets.
Would you like to 'rock out?
Why not – ask your local hospitals.
And while it wouldn't be appropriate to cuddle residents at a nursing home, they'd probably love your company, too!
---
Image: CNN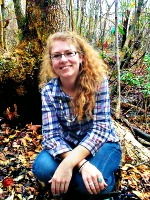 If you'd like to republish this article please use the code below!
Heather Callaghan is an independent researcher, writer, speaker and food freedom activist. She is the Editor and co-founder of NaturalBlaze as well as a certified Self-Referencing IITM Practitioner.
Get a nifty FREE eBook – Like at  Facebook, Twitter and Instagram.