Be A Part of the First Massive US Research Project to Study Glyphosate Effects on Health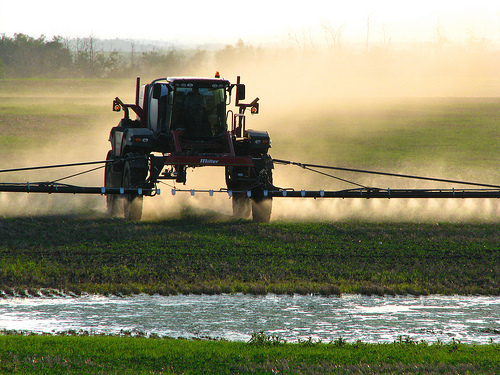 Have you heard of the growing interest in the Detox Project in testing urine, food and soil for toxic glyphosate residue?
Last Friday, the Detox Project announced in New York that they are launching a new, massive research project in January 2017 to observe the effects of glyphosate – still the world's most popular herbicide – on human health.
In 2015, the World Health Organization's IARC declared that glyphosate – the active ingredient in Monsanto's Roundup – was a "probable human carcinogen" and it was recently verified that it alters DNA in a very damaging way. One study showed that it causes breast cancer in parts per trillion.
Widget not in any sidebars
Given that glyphosate was recently found in honey samples, oatmeal and snacks across the U.S. – eating the chemical is a growing concern for families. Many people don't realize that glyphosate is used to desiccate – or artificially dry out – grain crops to quicken harvest. Trace amounts add up with each bite and there is evidence that glyphosate accumulates in animals and humans.
The research project will enable the general public in America to find out how much glyphosate is in their own urine as well as enabling them to help expert independent scientists to study how glyphosate effects the human body, with many areas of follow up research already planned.
Although scientists are skittish to do real tests of glyphosate on human health, there's been a growing interest among farmers and consumers to use ELISA testing to check glyphosate levels in their urine and sadly, their stillborn and deformed animals. Likewise, tests and results from previous tests are either underfunded or not made public. It is like pulling teeth to get the EPA to accept results (even though the EPA hasn't even approved certain pesticides).
Sustainable Pulse adds,
The testing inside the new research project will be at a similar price to all other glyphosate testing available but will provide results that will be accepted by government regulators, scientists and the public.

[…]

Glyphosate was found in 93% of the 131 urine samples tested at an average level of 3.096 parts per billion (PPB). Children had the highest levels with an average of 3.586 PPB.

The regions with the highest levels were the West and the Midwest with an average of 3.053 PPB and 3.050 PPB respectively.
The Detox Project explains their unique approach to testing, which may differ from ELISA:
The validated glyphosate testing method developed thanks to The Detox Project's sponsorship is one of the first ever environmental chemical tests to be made available to the general public.

The testing method has very low minimum detection levels, which means that the public will be given an accurate and clear idea as to the level of glyphosate found in their body fluids and in their water.
With so little information made available to the consumer, people have taken to the best possible solutions for their family such as going completely GMO-free and organic and then having their urine tested after a period of organic eating.
You can see about getting involved with the study by signing up to The Detox Project waiting list here. However, be forewarned that there is payment required and registration after they send you a notification for joining the research project in January 2017. The return postage for the test kits will be included in the final price.
Perhaps it is a state-of-the-art test if Sustainable Pulse is recommending people wait to take it before going to other laboratories offering their own tests. They want as many people as possible to join the study and say that, "the planned project involves some of the most respected scientists in the World, with a wealth of data from different disease groups in the U.S."
Check out their solutions of how organic food can feed the world.
Disclaimer: The results from the Detox Project glyphosate testing are not to be used for diagnosis, prevention, or treatment of disease or impairment. The results are also not to be used in any way for health assessment. The Detox Project is not suggesting in any way that any health condition you may have will improve if you manage to lower the glyphosate level in your body.
---
This article (Be A Part of the First Massive US Research Project to Study Glyphosate Effects on Health) can be republished with attribution to Heather Callaghan, source article and Natural Blaze.com, keeping all links and bio intact. 
Heather Callaghan is an independent researcher, writer, speaker and food freedom activist. She is the Editor and co-founder of NaturalBlaze.
Get a nifty FREE eBook – Like at Facebook, Twitter and Instagram.