5th Doctor (age 33) Died in Florida Making 5 Dead, 5 More Missing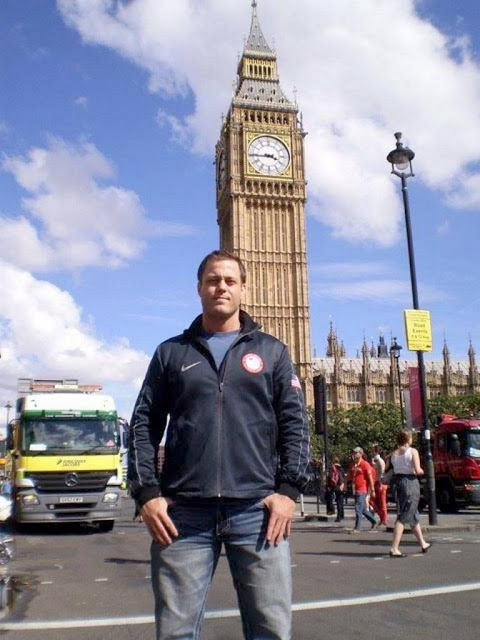 By
Erin Elizabeth
UPDATE: TIMELINE OF ALL 10 deaths and disappearances at bottom which I highly recommend you read.
I read about Dr. Baron Holt DC not long after he died less than a month ago near me here on the East Coast of Florida. Father's Day June 21st. Dr. Holt [holistic] was coincidentally found the very same day that Dr. Bruce Hedendal (also a DC found here on the E Coast of Florida) was found slumped over in his car. Like Holt, Dr. Hedendal was also extremely fit. Dr. Hedendal been doing an athletic event earlier in the day before he died. (sign up here for free ebook)
These two chiropractors who tragically died the same day in the same state, come two days after the death of Dr. Bradstreet MD who was found in a river in North Carolina with a gunshot wound to his chest. Previously Dr. Bradstreet had lived and practiced here on the East Coast of Florida as well. I hesitated covering Dr. Holt's story as I had no information and didn't feel comfortable as there were no recent articles I could reference.
Now there is.

Widget not in any sidebars

From the article which refers to Dr. Holt as the faithful healer:
His unexpected death last month while on a trip to Jacksonville, Fla. has been a blow to his family and the community he'd created through his work. Though he had been struggling with recent health issues, none were thought to be life threatening by loved ones. His family is awaiting the results from an autopsy report.
I had searched before for any information but saw no statement from the family. Now that I see this article states his family felt he had no health challenge that was life threatening and was a mere 33 years old.
The article goes on to say
Holt's practice, Revolution Chiropractic, had just celebrated its fifth anniversary this year. Highly fit at 33, he was deeply connected to his Christian faith, and his career as a Triangle practitioner was booming.
Holt took a holistic approach to treatment; he and his staff taught classes on nutrition, exercise, even aromatherapy.
In 2012, he traveled to London to work with the U.S. Olympic team, and could count Ultimate Fighting Championship athletes among the 500 patients his practice saw each week, said Brigitte Spurgeon, friend and Revolution Chiropractic clinical director.
When I read that he was "highly fit" well accomplished, even traveling to London to work with the Olympic team and already emerging as a prominent natural chiropractor, I feel that it's my duty to report on his sad untimely death whatever the cause.
Again, our hearts go out to his family, friends and loved ones and we hope they get to the bottom of this whatever the cause may be. Just to give you a timeline I'm going to write it out as follows:
#1 June 19th – Dr Bradstreet, formerly of Florida, now practicing in Georgia was found with a gunshot wound to his chest in a river. The small town locals ruled the death almost immediately as a suicide but many have their doubts. This same day in Mexico – June 19th (the only case outside the US) 3 doctors were traveling to the State Capital to deliver some papers (we don't know what they contained) They were reported missing that day. Authorities said they found the bodies, but the family says those bodies look nothing like their family members. A sad but riveting article was written about those details here.
#2 June 21st – We have two chiropractors both in Florida, both on the East Coast both presumably healthy and both described as very fit both found dead. We still have no cause of death in the articles we can find on either one. A few people have contacted me about Dr. Hedendal, but admit that they were surprised by his death and still find it shocking he died. I've been given a few causes of death but am not certain and even the friends telling me weren't confident this was the case. Interestingly Dr. Holt lived in North Carolina which is the state Dr. Bradstreet's body (see #1 story above) was found 2 days prior. Though Dr. Bradstreet now lived in Georgia and before that neighboring state, Florida.
#3 June 26th – Dr. Patrick Fitzpatrick MD goes missing. He was traveling from North Dakota to neighboring Montana (which he did often as his son lived in Montana) and his truck and trailer were found on the side of the road. Searches have expanded, but authorities say it's like he vanished without a trace. He's 6′ tall, described as Irish with a goatee and details can be found on the links.
#4 June 29th – The beloved holistic Theresa Sievers MD was found murdered in her home. Her co-worker says she was known as the "Mother Teresa of South Florida." Her husband and children were in Connecticut at a family reunion. The authorities have been investigating for two weeks "around the clock" and now say that it was targeted, not random, not a home invasion, and when the facts come out "books and movies will be written about it" it's that huge of a story. On this very same day, June 29th, Jeffrey Whiteside MD a pulmonologist went missing , vanishing when he simply "walked away" . Dr Whiteside, known for his successful treatment of lung cancer, disappeared in Door County Wisconsin while vacationing with family. They say he was on foot and had no vehicle and numerous reports call it "mysterious" saying he, too, vanished without a trace. They've been searching now 2 weeks and even colleagues have joined in (along with many bloodhounds, drones search parties and helicopters) but not a shred of evidence in 2 weeks.
#5 July 10th – Lisa Riley DO (Doctor of Osteopathic medicine) is found in her home with a gunshot wound to her head. Her husband called 911 and has a prior record, and actually was charged with attempted murder on his ex, Ms. King, before charges were dropped. Evidence showed that there was gun residue was found on Ms. King's hand and not Mr Riley's and his story corroborated but hers allegedly didn't and kept changing. At least that's what evidence showed at the time. (click link in this paragraph for their story with details)
We hope all 5 missing doctors are found alive and well. Our hearts go out to the other 5 doctors who were found dead and we hope they get to the bottom of each one and find the killer or killers soon of those who were indeed murdered.
Also See:
Erin Elizabeth is a long time "health nut" with a passion for the healing arts for nearly 25 years. Founder of Health Nut News, where this article first appeared.
She is an author, public speaker, and advocate for healthy living. You can get Erin's book here for free and also watch a short documentary on how she overcame vax injuries, Lyme disease, a significant weight gain, and more. Follow Erin on Facebook, Twitter, and Instagram
PS sign up for her Youtube channel here with informative health videos, giveaways and breaking news stories.